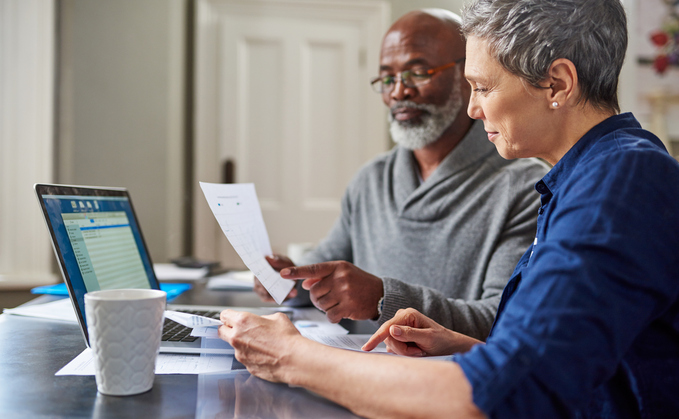 Much has changed in the housing market over the last 40+ years. The average cost of a house in 1980 was around £23,596[1]. In 2020 that figure had risen to £252,000[2]. It's true that wages have also gone up considerably, but not at the same levels. Whereas a house in 1980 cost approximately 4.2 times the average income, in 2020 this figure was 8.3 times the average income[3]. Pay rose by around 548% over those 40 years, but house prices rose by around 1068% in the same timeframe. Aside from a housing wobble at the start of the pandemic, house prices have kept rising during the last few years - with a 10.9% increase over the year to February 2022[4].
The disparity between wages and house prices has resulted in winners and losers when it comes to owning a home. Many who bought a house as little as 15 years ago will now be in a position where its value is significantly increased. Those who are looking to "size up" may see their capital disappear very quickly when looking to move somewhere bigger, but homeowners who are happy to stay where they are will have a large amount of equity tied up in their houses.
First time buyers are stuck between a rock and a hard place - as house prices go up so does the deposit requirement, but wages may not be high enough to enable increased saving. Options like Help to Buy and other affordability schemes aim to help bridge this gap, but with rental property prices the highest ever recorded in 2021[5], being able to rent and save at the same time can be a real struggle.
Despite this, people are still moving house and interest rates may explain why they are able to do so. Interest rates have declined quite sharply over recent decades, with mortgage rates at around 2% earlier this year[6]. This has enabled buyers to take out larger loans but pay significantly less in monthly mortgage repayments.
Data from January and February 2022 suggests the appetite for moving house seems to have begun to steady from 2021[7], but there is still likely to be a significant amount of people carrying debt into their later years, which could lead to a greater appetite for debt consolidation.
Unlocking the wealth in property
Equity release could offer a timely solution for the over 55's who are 'asset rich, cash poor'. It enables homeowners to access funds from the value of their homes without jeopardising their homes. While demand still pushes up prices homeowners are able to access more equity but at a still favourable interest rate, allowing them to adapt their houses to their changing needs.
Of those in the 45+ age bracket surveyed by Mintel, 49% haven't done anything in terms of planning for their retirement[8]. Whilst there is still an element of misinformation surrounding equity release, there could also be a sizable potential customer base among those who are near or entering retirement without a clear idea of how to fund the next stage of their lives.
At Aviva, we understand that everyone's circumstances will be different. Our aim is always to allow you to make each policy bespoke by offering a number of features that can be tailored to your client's needs. Equity release can be a viable option for many approaching or in retirement - have your clients considered it? You can find out more including the benefits and risks at https://connect.avivab2b.co.uk/adviser/retirement/equity-release/
PF011647 04/2022
This post is funded by Aviva
---