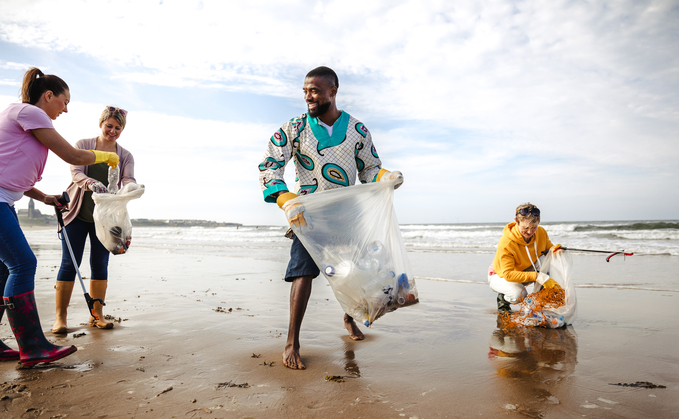 By now, I'm sure we all know what the Consumer Duty's about. We know the rules come into effect from the end of July. We know about the new consumer principle which is effectively raising the bar from treating customers fairly to treating customers well, and proving it. We know there are three new cross cutting rules which go beyond simple compliance, along with four new outcomes which are detailed expectations of conduct the FCA expects to see from firms.
Feedback from the FCA
We also know the FCA carried out a review of larger firms' implementation plans. The review took place over Q4 2022, with the findings published in January. We know how these reviews work: they're never going to be glowing endorsements of the different approaches being taken and this one was no different, but it did highlight areas of good practice along with areas for improvement. The Regulator highlighted the following three areas they'd like to see firms focus on in the run up to the end of July:
Prioritising changes identified in the implementation plan that are likely to have the biggest impact on clients
Making the necessary changes
Working closer with other firms in the distribution chain
This review's helpful for firms in that it shows where the FCA's focus is right now, in the immediate run-up to the implementation of Consumer Duty. We've also seen an avalanche of 'Dear CEO' letters, with a particular focus on the need for firms to implement reviews and assess whether products and services deliver fair value and are appropriately designed, promoted and distributed effectively.
The FCA do have some concerns that some firms won't be ready come the end of July, and I think we can expect this rhetoric to accelerate over the coming months. But of course, it isn't just the Consumer Duty that the FCA's motoring along with. Their sustainable finance agenda's starting to gather traction and has some very tangible links with the Consumer Duty.
Sustainable finance proposals
The FCA's Sustainability Disclosure Requirements (SDR) and investment labels consultation closed in January, with the policy statement now expected in Q3 this year. This consultation includes a package of proposals that the advice community should sit up and take notice of.
Firstly, the paper confirms that the FCA are exploring how to introduce new sustainability-based rules specifically for advisers. Those of you about to furiously search for what those rules are will be disappointed to hear there's no specific detail in the consultation paper, but they're intending to pick this up in the wider suitability review piece later this year. If all bets are off, I'd expect these requirements to be similar to those already in situ within the European Union, focused around capturing sustainability preferences within suitability reviews.
Getting ahead of the game
I'd argue that this is all a bit of a red herring in the context of the Consumer Duty rules. Pay close attention to the language used by the FCA when they talk about Consumer Duty - producing good customer outcomes, acting in good faith, avoiding foreseeable harm and ensuring products and services are fit for purpose and deliver fair value. In this context, I'd argue this means integrating sustainability considerations into your existing advice propositions if you have clients with preferences in this area, because that's the only way you'll be able to demonstrate you're delivering good outcomes for those clients..
There's also proposals for a new labelling regime aimed at sustainable investment strategies. Not only is this an attempt by the Regulator to combat issues with greenwashing, it's also an attempt to arrest terminology challenges in this area. There are three labels currently proposed, with different criteria applying to each:
Sustainable Improvers
Sustainable Focus
Sustainable Impact
There's a number of open questions and puzzles in relation to the proposals, not least the treatment of multi-asset funds in relation to the labels, as well as the transition between labels and how they don't take into account some of the broader responsible investment approaches. But considering the focus the Consumer Duty places on ensuring that products and services fully align with customer needs and preferences, the final labels will need to be taken into consideration when advising clients with preferences in this area and can help ensure clients are in the right products at the right time.
In summary
Getting a head start on the proposals now and thinking about making tweaks to existing advice processes can be beneficial over the longer term, particularly in the context of demonstrating ongoing value to clients.
For support ahead of the Consumer Duty landing in July, visit the Royal London Consumer Duty support hub.