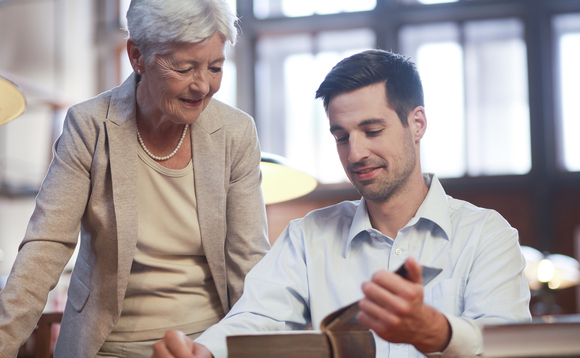 We've all seen the headlines - first time buyers are being priced out of the housing market, fewer people can afford to save for a deposit due to high rents and yet a proportion of the older generation will potentially be leaving large inheritances. Let's look at this in a bit more detail.
Higher costs, lower savings
In 1980 the average cost of a house in the UK was £23,500[1] - £102,124 in today's money. In November 2021, that average was £271,000. Wages have increased over the last 41 years, but they haven't kept up with the cost of living. For example, last November's average house price was an increase of £25,000[2] in the space of a year.
Inflation has risen to its highest level in almost 30 years[3], including the cost of energy, which means that many households' incomes are being increasingly stretched. As inflation most likely deteriorates further over the next year, the typical inflation-adjusted household income is set to fall by 4% or more.
And with average rental costs of £700p/m[5] compared to £723p/m for mortgage repayments[6], it doesn't seem to matter if you're a homeowner or not - you still need a similar income. So if you are renting, how will you be able to save for a deposit for a house, especially if the cost of living, and energy, continues to rise?
Gifting while living
It probably comes as no surprise to hear that intergenerational gifting is on the increase. The stats above show that today's house prices are approximately 267% higher than they would have been in 1980, based on today's money. Cutting back on that morning latte or cancelling a gym membership will not produce nearly enough in savings for first time buyers to get a foot on the housing ladder. However, there is an option that is being used in increasing numbers, and this is if older, asset-rich relatives give or loan them money.
The baby boomers hold the majority of the UK's wealth, and while they are rich in assets, their wealth is tied up in their homes. It's therefore no coincidence that equity release is becoming increasingly popular, as homeowners look to access that wealth. Giving the grandchildren £40,000 via a lifetime mortgage, for example, may not materially affect the retired grandparents but could make all the difference to the recipients. Now may be the right time to make that gift really count.
Helping first-time buyers with a deposit or enabling homeowners to move somewhere bigger aren't the only ways an intergenerational gift could help a loved one. A few examples: many university graduates are finding themselves with large debts to pay off alongside day-to-day living expenses; even the most basic of wedding packages costs several thousand pounds, which could either take years to save for or lead to more debt; or a relative could be in a situation of needing a newer, more economical car but being unable to save for one because their current car keeps breaking down.
Using equity release to make a difference
Whatever the reason, it's clear that homeowners can make a real, tangible difference to their younger relatives' lives through an intergenerational gift. Equity release may allow them to do this without affecting their own daily standard of living. An intergenerational gift via equity release could give the concept of the inheritance a timely makeover, allowing older generations to make a real difference to their younger counterparts - and still be here to see it.
This post is funded by Aviva
PF011646 04/2022
---