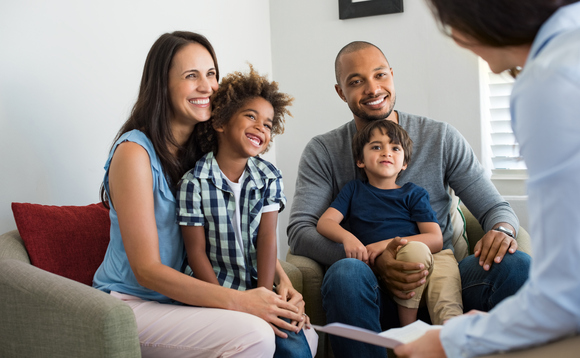 Clearly, it's a challenging time for many people who are looking to plan for their future. It's also understandable that they are feeling more cautious about 'when' and 'how' they should invest their money.
The need to plan for the future has never been more apparent. It is therefore vital that you are able to support your clients in helping to make their hard-earned money work harder.
There has been a significant increase in cash savings
Our research has highlighted that many over 40s (25%) are able to save more cash today than they were before the pandemic.
However, the overwhelming majority of these 'extra savings' (93%) is sitting in cash. Many people believe cash as a 'safe' way to protect their money but, as you appreciate, too much cash has its own long-term risks.
Cash could be shrinking a family's savings
People in the UK hold billions of pounds in cash ISAs even though the average rates of return are currently below the rate of inflation. That means your cash ISA could be losing money in real terms.
Yet, research shows that over 40% don't know the interest rate on their account, and many aren't aware that there could be suitable alternatives. Even if you know you're losing money, what can you do?
Download our sales aid which you can use to help explain to your clients why their cash ISA may be shrinking their savings
A birth is an ideal opportunity to strengthen your relationship with a client's family
It's never too early to start a financial plan. Helping the next generation get a head start can mitigate against some of the key financial pressure they will face in the years ahead. By being involved at the start with your knowledge and expertise, you can foster a relationship that can last decades.
It is better to gift early, use the allowances available and invest for long term growth than to make last minute gifts for immediate needs.
Our guide 'Growing your money into £40,000' can help you explain to your clients the impact making regular gifts early can have on the education and property purchase plans of their children and grandchildren.
How Quilter's ISAs can help
With Quilter's new platform technology, alongside our ISA, your clients can now save tax efficiently for their children and grandchildren through our Junior ISA, Features of the JISA include:
Contribute up to £9,000 this tax year
Benefit from family linking
Transfer-in existing Junior ISAs and Child Trust Funds
Minimum initial investment of £500 or £50 for regular investments
As an experienced ISA provider, Quilter is trusted by over 240,000 ISA customers (as at 30 June 2020).
Younger generations are also facing pension saving problems
Younger generations are facing financial pressures and difficulties - and could continue to do so for some time as the country recovers from the pandemic-induced shock to the economy. An opportunity exists for a more structured gifting plan if the family understands the long-term impact the gifting can have (i.e. small regular gifts become big lump sum amounts over time) and the most efficient way of making the gifts (for example, by making the gifts as pension contributions).
Our guide 'illustrations of regular gifting into a pension' can help you explain to your clients the impact their gifts can have on the retirement plans of their families.
The Quilter solution
Quilter is the new name for Old Mutual Wealth. Since 1979, we've been supporting financial advice professionals like you.
This year we have invested significantly into our platform upgrade, to help you build more valuable relationships - moving forward together. A key part of the improvements has been to make it easier for advisers to incorporate true intergenerational planning with a full range of age specific ISAs and other products and better value for clients with family linking of accounts.
View Quilter's legals here.
The value of your client's investments may fall as well as rise and they may not get back what they put in.