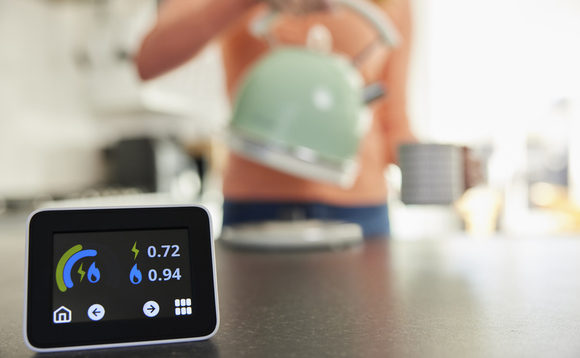 Advisers were lukewarm in their reaction to newly-elected Liz Truss' energy plan, which limits average annual household bills to £2,500 over the next two years.
The plan, announced yesterday (8 September), is estimated to cost the UK economy up to £150bn.
Red Circle Financial Planning director Darren Cooke called the package "welcome news for millions of households" and particularly those already in retirement who are impacted by higher energy costs.
Echoing that sentiment, chartered financial planner at Quilter David Gibb said that the news would give clients' much more "certainty about how their income will be impacted by the energy price crisis" as well as a the chance to "meaningfully prepare for the cost of their upcoming energy bill."
He also highlighted the plan's future costs.
"While in the short term this is a positive thing, this will have to be paid for eventually and likely through higher taxes."
He added: "However, Truss has promised to lower taxes but this new package of measures is likely going to mean that she has to renege on that promise. Clients therefore may see their tax bills increase in the future. Advisers can work with their clients to ensure that their wealth is set up in such a way so that it can provide a steady income during these volatile times and mitigate against tax as much as possible."
The new plan will prompt renewed discussions with clients said IFA and co-founder of VS Associates, Victor Sacks. "Obviously the cap is not a 'fixed' amount, just the average - so it will be important to re-run cashflow forecasts with clients, to check what effect the increase will have," said Sacks.
"Some of my clients will see their surplus income each month reduce, but will have no difference to their investment plans, whereas for some, it may well require a re-jig and perhaps a discussion on delaying some plans, as cash invested, is now required to assist with those bills."
Cost of living
Nexus IFA Managing director and owner Kerry Nelson said that the cost-of-living crisis is having "significant effect" on all his clients and has become "the top topic of conversation both at times of portfolio review and at inception meetings."
"Clients though are leaning hard, and quite rightly, on their advisers at Nexus IFA and the 'commodity' of advice has perhaps never been more valuable" said Nelson.
"Our significant mortgage business is busier than ever with clients fixing rates to secure medium term surety and be able to better plan the next few years," he added. "We are definitely seeing clients taking advantage of their tax wrapper allowances and also we are starting to see a shift towards preference (on the client side) for lower risk portfolio strategies."
Nelson also said that she has had many recent conversations with clients about minimising costs of energy usage, even after Truss' energy plan, centred around capital expenditure for home renovation, installation of insulation and smart boilers, double-glazing.
"The cost-of-living crisis and particularly the high level of inflation is causing clients to flock to the stock market and other asset classes to try and get an inflation beating return," she said.
Uniq Family Wealth certified financial planner and manager director Marlene Outrim said she has been "adjusting expenditure going forward" to reflect rising cost of fuel and inflation impact on her clients' budgets.
"Their main concern is if high inflation goes on for too long. We can model this to provide some assurances and that helps," she said.
"Probably the biggest issue for them is their children and how they will be able to afford the rising cost of living. As such we can advise them on how much they can gift or subsidise them, without it unduly affecting their own lifestyle.
"As planners, we can also help to clarify the situation. There seems to be plenty of general announcements about what consumers and suppliers can expect, but little on detail."