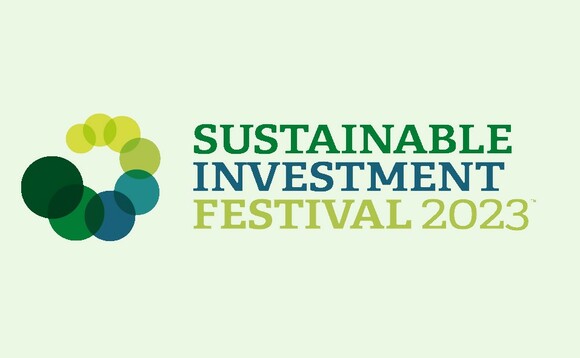 The full programme for our third annual Sustainable Investment Festival (SIF) has been unveiled...
SIF 2023 will be hosted by Professional Adviser's parent company, Incisive Media, in London on 14 and 15 June.
The line-up at this year's festival includes sustainable specialists from across the investment industry and beyond, including academic institutions, research houses, regulators and campaign groups.
Our speakers will cover areas such as: how engagement can effect positive change; the evolving ESG funds landscape; understanding the practicalities of the Sustainability Disclosure Requirements (SDR); incorporating diversity and inclusion factors when making investment decisions; how to detect greenwashing; and understanding the climate risks facing portfolios.
A specialist stream of sessions for advisers will cover how to prepare for SDR, how to meet clients' investment needs sustainably, and how to demonstrate tangible change to clients. The sessions will also break down how you can ingrain sustainable investing as a speciality at your adviser firm.
Both days of the popular event will be rounded out by presentations from our keynote speakers - author and TV presenter Simon Reeve and chairman of The Big Issue Group, Nigel Kershaw.
Reeve has travelled extensively in more than 110 countries, across jungles, deserts, mountains and oceans, and to some of the most dangerous and remote regions of the world, while Kershaw has created, built and scaled social enterprises and social investment since 1974.
To read more about the speaker line up, click here
To register your place, click here