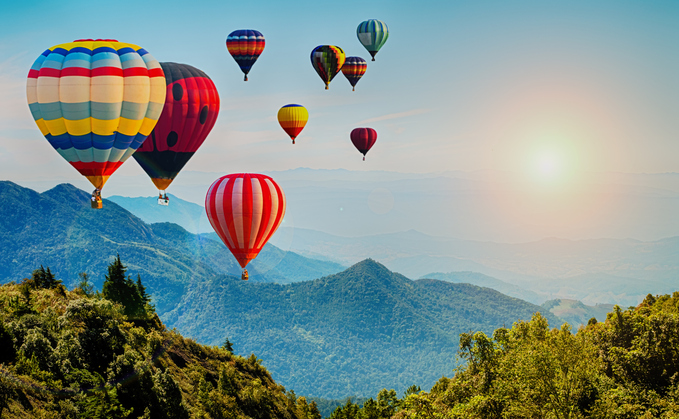 Advisers are expressing concern over the loss of assets due to wealth transfer
Return to bearish sentiment and concerns over the cost of living crisis
Stewardship and engagement now on the agenda
Outsourcing of investment portfolios continues to increase
Schroders UK Financial Adviser Pulse Survey can always be relied upon to provide some fascinating insights about the advice community and their clients. This May's iteration, completed by 225 advisers, was no exception. with data providing some hidden gems along with responses that were helpful in confirming our assumptions.
Download a copy of our Schroders UK Financial Adviser Pulse Survey report.
Wealth transfer: challenge or opportunity?
The subject of wealth transfer continues to provide particular food for thought. 54% of advisers are now concerned that their business could lose assets when money passes between partners and to younger generations upon inheritance. However, we continue to observe a lack of strategy for advising younger clients and only 11% of advisers have a strategy for retaining, attracting and advising women. As 60% of wealth in the UK will be in the hands of women by 2025, due largely to the baby boomer generation passing wealth from a husband to a wife, this is a challenge which we believe advisers cannot ignore. This is a real threat as a large proportion of widows choose to leave the advisers used by their husbands when they inherit.
The return of the bear?
A big swing towards bearish sentiment was not a major surprise. 57% of advisers indicated that their clients are now bearish. This compares with only 12% in our last survey conducted in November last year, prior to the Russia/Ukraine conflict and when positivity around the 'end of the pandemic' and vaccine efficacy was high. Correspondingly, back in November, 41% of advisers said that their clients were bullish, while only 7% now do.
Capital loss is the issue that concerns most clients followed by rising inflation. Nearly 70% of advisers also expect that some clients will have to adjust their investment plans as a result of the cost of living crisis. We would argue that this makes a strong case for the value of ongoing advice as advisers work though these challenges with their clients, adapting plans appropriately.
85% of advisers are expecting interest rates to trend higher over the next 5 years and although 65% anticipate higher inflation, this is down from 75% in November perhaps reflecting concerns over a recession.
ESG: now becoming mainstream?
Sustainable investing remains in focus with a significant 90% of advisers agreeing that events over the last two years have reinforced the importance of stewardship and using an asset manager who actively engages with company management. At Schroders we believe that it's important for asset managers to not only demonstrate a high level of stewardship and engagement but also show the changes this is driving.
Over the last few years, we have also spotted an increasing focus on the 's' and the 'g' factors of ESG (social and governance) and a greater understanding of the interplay between these and environmental factors. The number of advisers explicitly considering these within their fund selection process is now at an all-time high of 90% - perhaps ESG is now becoming mainstream?
71% of adviser also report that they are preparing for the anticipated changes in regulation which will see them having to discuss suitability preferences with clients.
We also observe this shift across our model portfolio range where the percentage of flows into the Schroder Sustainable Model Portfolios continues to increase month on month and our new adviser guide to Net Zero has been extremely popular.
Outsourcing on the rise
Finally, outsourcing portfolio management remains high on the agenda for many advisers with 17% indicating that their use of this had increased during the last year. In particular, those outsourcing more than 50% of client assets has increased from 21% to 31% since November last year. Access to investment expertise and resources remain the key reasons for this, followed by effective volatility management and delivering more time to spend with clients. Given recent market conditions, this is unsurprising as advisers engage with their clients discussing the impact on their investments.
Download a copy of our Schroders UK Financial Adviser Pulse Survey report.
To find out how Schroders can support you, visit our website, contact your usual Schroders' representative or call our Business Development Desk on 0207 658 3894.
This post is funded by Schroders
Important information
Marketing material for professional intermediaries only, not for onward distribution. This information is a marketing communication. Any reference to sectors/countries/stocks/securities are for illustrative purposes only and not a recommendation to buy or sell any financial instrument/securities or adopt any investment strategy. The material is not intended to provide, and should not be relied on for, accounting, legal or tax advice, or investment recommendations. Reliance should not be placed on any views or information in the material when taking individual investment and/or strategic decisions. Past performance is not a guide to future performance and may not be repeated. The value of investments and the income from them may go down as well as up and investors may not get back the amounts originally invested. Exchange rate changes may cause the value of investments to fall as well as rise. Schroders has expressed its own views and opinions in this document and these may change. Information herein is believed to be reliable but Schroders does not warrant its completeness or accuracy. Insofar as liability under relevant laws cannot be excluded, no Schroders entity accepts any liability for any error or omission in this material or for any resulting loss or damage (whether direct, indirect, consequential or otherwise). Schroders will be a data controller in respect of your personal data. For information on how Schroders might process your personal data, please view our Privacy Policy available at www.schroders.com/en/privacy-policy/ or on request should you not have access to this webpage. For your security, communications may be recorded or monitored. Schroder Investment Solutions is the trading name for the Schroder Sustainable Portfolios. These Model Portfolios are provided by Schroder & Co Limited. Registered office at 1 London Wall Place, London EC2Y 5AU. Registered number 2280926 England. Authorised by the Prudential Regulation Authority and regulated by the Financial Conduct Authority and the Prudential Regulation Authority. UK004640.