Keith Richards: Diversity policies must translate to meaningful action
'Diverse companies are better companies'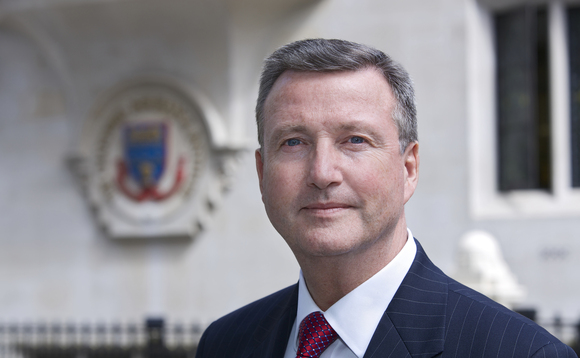 Ahead of PA's flagship conference PA360 next month, PFS chief executive Keith Richards urges the profession to take meaningful steps to increase diversity - policies alone are not enough...
If we are to increase diversity and inclusion in the financial advice profession, it is important to understand where we were, where we are and how much further we still need to go.
In 2016, the Financial Conduct Authority (FCA) declared: "Our message is clear: whether you are the regulator or a regulated firm, diversity matters. A diversity of perspectives and thought, when part of an inclusive culture, results in better judgements and decision making in the public interest. It reduces the risk of groupthink and encourages innovation."
There is a lack of data on ethnicity, sexual orientation, disability and social mobility for the profession but a recent report by accountancy firm EY stated the average financial adviser was 50 and advisers aged less than 40 were a scarce commodity.
When it comes to gender, data published by the FCA in September 2018 showed female advisers are outnumbered by male counterparts six to one.
The publication of the FCA's data and its clear message that they were looking for firms to address diversity and inclusion prompted many to shift into action to tackle why the financial advice profession has failed to attract and retain a wider talent pool.
Changes
I am aware many companies started to collect data on the make-up of their workforce and put policies in place that have resulted in the make-up of the financial advice profession slowly starting to shift.
The age of financial advisers at last October's Personal Finance Society graduation ceremony ranged from 24 to 69-years-old.
Among the 483 financial advisers picking up their Associate, Chartered and Fellow certificates at the last graduation ceremony before lockdown, 146 (30%) were female.
It is great to see the make-up of the financial advice profession slowly changing to reflect the growing recognition that a more diverse and inclusive workforce creates businesses better able to understand and meet the needs of a greater array of clients.
More diverse and inclusive businesses are more profitable businesses - the Confederation of British Industry (CBI) pointed out companies in the top 25% for gender diversity on their executive team were 21% more likely to experience above-average profitability than those in the bottom 25%.
For ethnic diversity, the Confederation of British Industry (CBI) reported top-quartile companies were 33% more likely to outperform on profitability.
As CBI director-general Carolyn Fairbairn says: "The case for change is watertight: diverse companies are better companies."
But clearly, if we are to pick up the pace and more swiftly improve the diversity of the profession, policies alone are not enough. Financial advice firms need to make sure words translate into meaningful action and change.
The FCA has stated it wants financial advisers to consider diversity and inclusion from two angles - as employers and in terms of how they serve their markets.
Next steps
As the leading professional body for financial planning profession, the Personal Finance Society has pledged to action, commit, measure, develop and partner to increase diversity, equality and inclusion within our organisation.
We urge all our member firms to take the same approach.
To improve diversity and inclusion at our organisation, we obtain data about the make-up of our workforce in order to drive actions to better attract and retain a wider talent pool.
We have established employee networks, supported by members of the executive team. These groups allow members of staff to suggest approaches for the society to take to support the inclusion and advancement of all colleagues.
As well as creating safe spaces where colleagues can feedback their experiences and shape diversity and inclusion policy, establishing an internal culture where people can bring their whole selves to work without fear of prejudice is vital if the make-up of the financial advice profession is to change.
To change culture, we have partnered with external, independent agencies that can help shape and measure the impact of the approaches we have chosen to take.
The board of the Personal Finance Society now has a balanced gender and ethnicity mix with a 50% gender representation. We also recognise that diversity and inclusion is more than about internal commitments to recruiting and retention.
Diversity and inclusion is also about making a commitment to the wider world, which is why our Insuring Futures initiative will explore ways for firms to undertake an inclusive "whole customer approach".
I truly believe it is only by better understanding gender, ethnicity, social mobility, sexual orientation and disability that we will truly become a more diverse and inclusive financial advice profession that is more appealing to the widest array of clients.
Keith Richards is chief executive at the Personal Finance Society
PA360 2020 will feature a diversity panel debate featuring Legal & General Investment Management head of retail mutli-asset funds Justin Onuekwusi and Unique Financial Planning managing director Philip Martin.
Keith Richards will deliver the online conference's closing keynote address on 9 October focusing on the challenges and opportunities in professional financial advice.
For more information on PA360 visit here
Back to Top