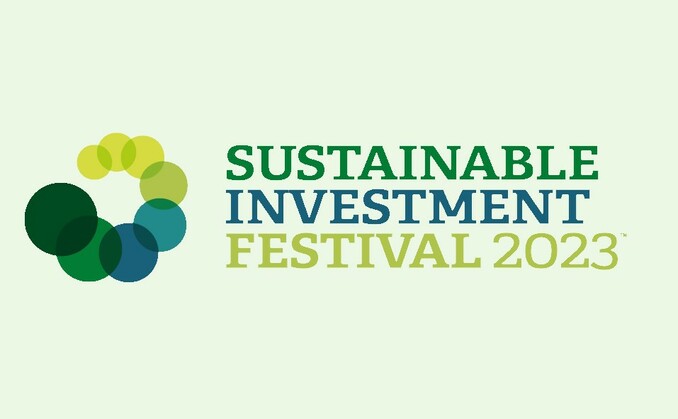 Professional Adviser's parent Incisive Media is pleased to announce the host and venue for its Sustainable Investment Festival 2023 (SIF) on 14-15 June in London.
Now in its third year, SIF 2023 will once again be hosted by Declan Curry, who is a freelance journalist, news presenter and businessman, best known as the former business correspondent for BBC Breakfast. We are thrilled to have Declan as our Festival host again this year.
Incisive Media is also pleased to announce this year's SIF will take place at 155 Bishopsgate - etc.venues, right outside Liverpool Street station. We are very excited to use this stylish and contemporary venue for 2023.
SIF is the only event of its kind to bring together financial advisers with fund selectors and pension professionals to help them navigate this fast-changing environment and ask the right questions to make better decisions.
As pressure intensifies on the investment industry to 'walk the talk', SIF will continue to lead the discussion on how delegates can cut through the greenwash and hold the sector to account.
Clearly, box-ticking is no longer enough and effective engagement at all levels of the industry is now essential to ensure meaningful change is achieved. This year, SIF will take impactful engagement and social change as key themes.
If you are looking to take the next step and go beyond the box-ticking, you need to be at the Sustainable Investment Festival 2023.
Join the investment leaders who are pioneering the new era of sustainable investing!
For more information and to register, click here
Reasons to attend
Engage with sustainable investing experts — wide-ranging and in-depth learning opportunities for financial advisers
Join the leaders — investment, scientific and regulatory insights from the leaders and companies at the forefront of sustainable investing
Navigate the fast-changing environment with your peers — share best practice and benchmark approaches to achieve positive outcomes for your business, members, clients, people and the planet
Discover the thought process behind the funds — better informed decision-making with unmatched access to the portfolio managers at the forefront of sustainable investing
A vibrant programme of keynote talks, interviews, best-practice case studies, discussions, and debates packed into two days — a unique experience providing fresh perspectives and best practice that will expand your knowledge base
Fantastic networking opportunities — enabling you to meet and foster valuable relationships with your peers and the innovators in the wider sustainable investment industry and community