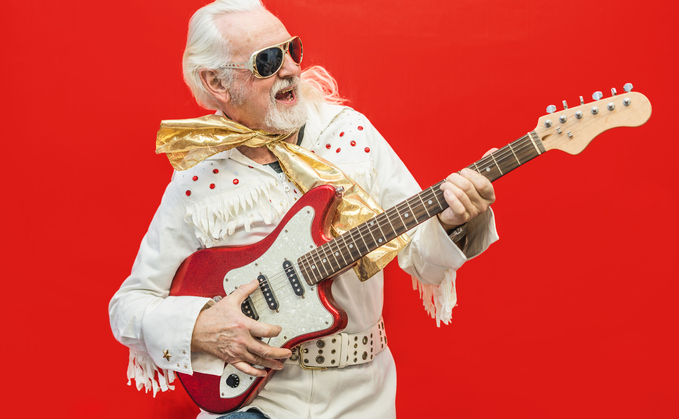 Intergenerational planning has, in recent years, become an increasingly important driver within mainstream financial planning. Driven by shifts in tax, legislation and the accumulation of wealth, many advisers have taken this opportunity to provide a holistic financial advice service to not just their existing client but to the next generation. But what generation is in more need of financial help? With longer life expectancy, the next generation are more likely to inherit at age 61 which may result in a growing number of people becoming liable to larger IHT bills or may already be in the position of having accumulated wealth that they too are trying to pass on.
While intergenerational planning is traditionally focussed on reducing future liabilities, it's safe to say all generations face 40 year high levels of inflation, an increase in tax and in general, living costs. The hardest hit generations are undoubtably the millennials and Gen Zs' which has meant that more immediate gifting may be required rather than waiting until the death of a loved one. With this in mind, how can advisers help their clients' to direct their wealth towards those family members who need it most and how can we balance this with good sound financial planning opportunities for all including the financial adviser?
Ultimately, the aim of intergenerational planning is to ensure wealth is protected and opportunities for growth are optimised from one generation to the next. Gifting to grandchildren, albeit they may need the help the most right now, may go against the grain of protecting wealth and opportunity for growth. In research carried out by M&G Wealth, 21% of clients worry that the money would be squandered if gifted now rather than through an inheritance on death.
For financial advisers, there is a shared desire to help the next generation to protect the wealth their clients have accumulated and to continue to seek opportunity for growth. Clearly advisers will want the assets to remain under their management and to have the opportunity to advise the next generation. Not only will this be attractive to adviser firms looking to grow their business by attracting new client but also to those selling their business - perhaps thinking about their own retirement plan of selling the business to the next generation of adviser. A business with family links and a good intergenerational strategy will be more attractive to a potential buyer. Having a relationship with the family is a great start to helping all achieve these goals. Our research shows that one in three of those interviewed said they had used the same adviser as another generation of their family. But what about the others? Where do the next generations go to for financial advice?
During the pandemic we saw all aspects of daily life became virtual. From shopping to catching up with friends and family. For many clients this was a change to normal life but for the younger generation where online was the norm anyway adaption was probably a lot easier. The Yellow Pages - once an iconic book used to look up information has now been replaced by online search engines and more increasingly social media. Some social media pages contain hundreds of thousands of members and typically the questions posted on these pages are people looking for recommendations for services. These can range from good places to eat, trades people and even financial advisers. The post will then receive thousands of recommendations often with links to professionals websites or social media pages.
There is no doubt that an online presence is essential and in general most adviser firms will have a website or at the very least contact details available online. Social media content is a little more sporadic. Some advisers have not bought into this realm while others are quite proactive. It is often said that preparing and providing social media content can be time prohibitive, however, this quote from Erik Qualman, a renowned author on the subject, sums it up; "You don't really have a choice on whether you do social media - the question is how well you do it" Some of the most impactful social media content is only 30 seconds long. Long enough to leave the viewer interested, wanting to hear more and wilfully clicks to satisfy that curiosity.
You may be reading this thinking, "my clients don't use social media to the same extent as millennials or Gen-Zers so how is this relevant". But here is the thing. These social media snippets are not designed with your client in mind but with the next generation of your clients. Your client knows to contact you for financial advice. They pay you for these services and typically you may meet with them several times a year. How often are the family involved in these conversations or meetings? Do you know if the family members are aware of your services and what you offer? Let me share an example. Scrolling though a very popular social media app where content ranges from seconds to a few minutes long. Swiping up you watch people share their views on a variety of topics, perfect their dance moves or laugh out loud at funny cat videos. Then up pops a 30 second clip giving you information about Power of Attorneys, Inheritance Tax or how to spend Grandad's inheritance now and save him tax. There is the hook. You click through for more information. The target audience is the generation that can expect to inherit more than £293 billion of your current clients money which is expected to double over the next 20 years and could reach as much as £5.5 trillion by 2047.
So what should advisers consider when advising clients about helping the next generation either now or at some point in the future? Having an understanding of the family make up will be very helpful and making sure all family members who stand to inherit are aware of the services you provide. The earlier you start planning the better. All to often we hear the phase "if only I'd known earlier". Social media can be an effective way of making an impact - it's not all about viewers of your dancing skills.
But how do you get started with social media? Here's three tips that wont cost a fortune, albeit maybe just a little time
Tell real life client success stories and share them widely across social media channels. Remember to use simple English and avoid jargon (something we all slip into in financial services far too easily)!
Provide concise thought leadership and educational content - it's a great way to get noticed. Remember video pieces are often preferrable to written pieces, follow up videos with more detail can be flagged for those wanting more information.
Use it to flag events such as webinars or video content mentioned above. Avoid the hard sell but make sure where clients need to go to for more information or a 'no obligation' conversation.
Using technology can help bring people together - providing advice to the next generation may be more time efficient if conducted online so what is your process for this? The recent study carried out by M&G Wealth demonstrates that even older generations are more comfortable accessing advice virtually so it may not be long before even the Boomers and age 75+ category understand the power of TikTok to be something other than the sound of a clock.
Download a copy of the Family Wealth Unlocked report here.
This post is funded by M&G Wealth