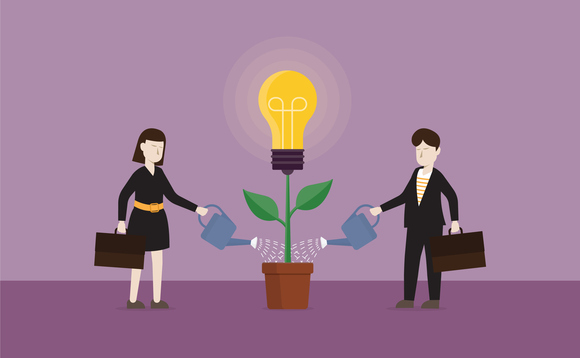 Pensions - the ultimate climate change weapon
Want to do your bit to fight climate change? You could have 21x the impact of giving up air travel, becoming vegetarian and switching to a renewable electricity supplier. How? By switching a pension to an Environmental Social and Governance (ESG) fund. It's a big difference and the power is in your hands as an adviser to make it happen.
Aviva did some research with Make My Money Matter and Route2* and discovered how powerful pensions can be. Moving an average (£30,000) pension pot from a broad global equity fund to a sustainable fund option could save 19 tonnes of carbon a year. Increase the size of the pot to £100,000+ and the figure goes up to 64 tonnes of carbon - the same as an average person's carbon footprint for the next nine years. Now think about the number of clients you have whose pension is invested in non-ESG funds - how much impact could your actions have on climate change if even half those clients switched to low carbon ESG funds?
Spreading the word on ESG
Of course, ESG isn't just about carbon - it also focuses on social and governance issues, as well as the impact of businesses and their operations on the environment. The theory of ESG is quite straightforward but knowing what to look for and finding funds that embrace these values can be a harder task. This is where advisers play a vital role, supporting and educating clients so that they can be confident in their fund choices.
Get your clients talking
Of course, none of this will happen unless your clients are on board. Your expertise is crucial in helping them to understand how their fund choices can make a real difference in the world, far more than just cycling to work or buying energy efficient appliances. There's lots to help you get the conversation ball rolling on our ESG hub - our fact-finding guide is a good place to start, and you can also read more about how to make ESG approachable here.
Easy fund choices with our ESG profiler
Our ESG profiler is designed to analyse the ESG elements of funds, saving you time by doing much of the work for you. Using data from MSCI, Forest 500 and TruCost, it measures funds against a number of ESG metrics:
Climate change - in CO2 weight
Waste - in kilograms
Water security - in litres
Deforestation - level of involvement
Women in leadership - percentage of women on boards
Human rights - level of involvement
Not only can you use the Profiler to give your client's portfolio an ESG rating, but you will also soon be able to review funds before investing, based on the areas that matter most to your client, helping them see exactly how much of a difference they can make. And you can both be confident that each fund's ESG rating is based on data drawn from independent sources, guarding you from possible greenwashing.
Moving their pension to an ESG fund could have the single biggest effect on a client's carbon emissions in their lifetime. They just need you to help them make the change.
* 2021 Pension fund carbon savings research: A summary of the approach
LF50514 03/22
This post is funded by Aviva