Louis Williams: Building resilience so investors stay at home and stay invested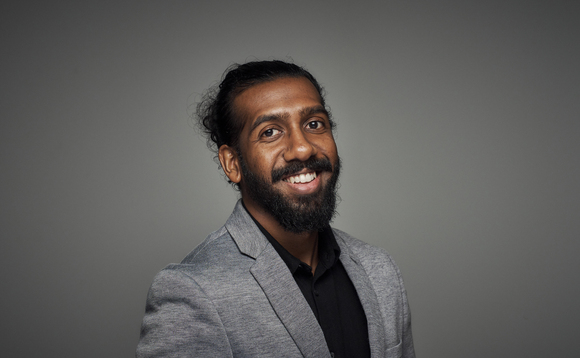 Why is it that risk tolerant investors panic and sell investments when faced with real investment loss? Asks Louis Williams. This is a question that has troubled financial planners for many years and inconsistent behaviours have caused the investment process to breakdown and consequently damage planner-investor relationships. So, how can we help these investors?
Firstly, we may have misperceptions of risk tolerant investors. Their attitudes to risk show that they do not hold negative beliefs towards uncertainty in investment returns, therefore we perceive them to be individuals who will not react negatively when faced with uncertain events.
But should we hold such strong beliefs? Risk tolerance is based on the "degree" of uncertainty that an investor can handle, therefore risk tolerant investors are not immune to negative reactions. Whether these are emotional reactions, thoughts or actions, we should avoid holding such high expectations of risk tolerant investors when faced with financial adversity.
Secondly, although attitudes to risk directly impact investors' intentions, when faced with real life challenges, perceptions of their own abilities to overcome such obstacles can intervene and lead them to act accordingly or panic, and therefore act differently or not at all. A shift in focus is therefore required.
To ensure investment suitability, investors must not only express their attitudes to risk, but must be prepared for financial adversities. Ultimately, financial planners want to observe consistencies between their clients' attitude to risk and behaviours when uncertainties arise. Therefore, they should encourage the development of their clients' financial resilience.
The importance of financial resilience
Financial resilience relates to bouncing back from difficult periods but also the ability to adapt in the face of adversity. However, what is suggested to make one financially resilient today appears to be detached from what makes them emotionally resilient.
Financial resilience is expressed to be enhanced by economic and financial resources, social connections and financial knowledge. However, more emphasis must be placed on personal characteristics to fully understand an investor's financial resilience.
For example, traits of optimism and emotional stability relate to being resilient. Therefore, encouraging investors to build resilience at all levels is important. A shift in this perception of financial resilience can allow resources to be developed that assist investors at an individual level through periods of adversity.
Accordingly, an individual's belief in their abilities to manage their finances in order to achieve their ultimate financial goals, also known as financial self-efficacy, is a critical component of their resilience during periods of financial uncertainty.
Recently, academic research has provided empirical evidence indicating that those with high levels of financial self-efficacy are more willing to hold onto losing stocks compared to winning stocks. For those with low levels of financial self-efficacy, market volatility has been found to negatively impact their financial satisfaction and they are viewed to be less resilient.
This research further suggests that it is possible for someone to be highly risk tolerant yet respond poorly to market volatility if they have low expectations of their ability to manage their finances.
Additional steps are therefore required to understand and develop investors' financial self-efficacy. Confidence and an optimistic belief to manage finances during challenging situations will enhance their financial resilience.
Cultivating financial resilience
Financial planners have a responsibility for developing their clients' resilience and communication is key. They must develop strong relationships with their clients by regularly communicating the issues of selling and buying at inappropriate times, by encouraging their clients through all periods of market volatility, and by highlighting the importance of viewing a long-term investment with a long-term outlook.
Despite this, it is also important that financial planners are aware of their clients' current emotional state to avoid prompting significant actions to be taken when a client is not able to make decisions at an optimal level.
One way in which Dynamic Planner enables investors to develop financial resilience is by accurately informing them how the value of their pensions and investments will last in retirement, when most will likely fall back on them to draw a regular income. What is termed cash flow modelling enables investors to visualise and plan what their overall financial picture looks like in their later years and, notably, in different scenarios - for example, if they enjoyed a higher or a more modest level of income.
Knowledge is power, in this sense, enabling investors to feel informed and confident about their prospects and situation towards the end of life. Our Content Hub also includes resources that an adviser can use to build their clients financial resilience.
It is therefore important to help financial planners understand their clients' level of resilience. Further research is also being conducted to develop an explicit measure of financial resilience. In addition, it is important to inform financial planners about how their clients think they will act versus what historical data suggests they will do during periods of adversity.
Dynamic Planner gathers responses on previous decisions when investments have substantially fallen, and this can provide signs of anxious behaviour and a lack of composure in the past. Such responses can be very useful for understanding future behaviour.
Inconsistencies between risk appetite and reality when investments substantially fall is a serious issue and can lead to challenges between investors and financial planners. Helping financial planners to assist their clients with managing their finances and developing their resilience, can further ensure investment suitability and help investors to stay invested during periods of adversity.
Louis Williams is head of psychology & behavioural insights at Dynamic Planner
Back to Top