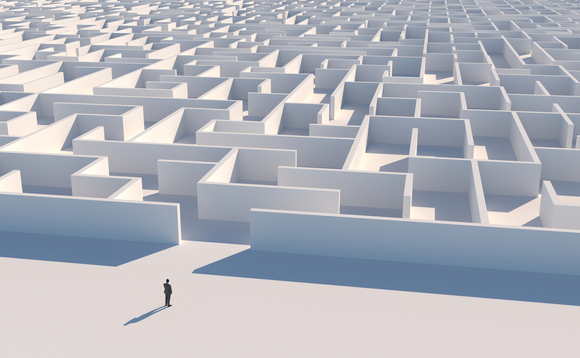 Claire Shaw, an investment specialist at Baillie Giffords' Scottish Mortgage Investment Trust highlighted "exciting progress" the market overlooked last year as she stressed the managers of the trust are used to, and comfortable with, periods of difficult performance.
Speaking at the latest Professional Adviser Digital Working Lunch event, Shaw started by acknowledging the difficult 12 to 18 months the market and the trust have faced. The £8.8bn Scottish Mortgage trust is trading on a 20.1% discount after falling 28.9% in the 12 months to 4 May, according to Morningstar data.
However, Shaw added there "is a lot the market overlooked in 2022" in terms of positives with "really significant and exciting progress" happening in the past year. In particular she pointed to Moderna, which is the biggest holding within the trust, which made a "game changing" discovery for a vaccine for cancer.
Shaw stressed the companies that Scottish Mortgage look to include in their portfolio are those that are "driving radical change" and "the impact of what they are doing over time is going to valuable irrespective of the wider macroeconomic environment".
She added the shift in the market cycle from growth stocks to value was "not a reason" for the managers to "change their mind".
"Value creation is not linear," she commented, "the biggest outliers are often the most volatile".
"In tough times like we are seeing at the moment the patience we have is an edge versus others," she said. "We are very comfortable that progress is not in a straight line."
How companies and management are responding
However, Shaw said she has seen a noticeable shift in the management of their portfolio companies which have had to respond to a changing market environment.
In the past number of years companies were "loss making by choice" as they chased after growth opportunities. However, she notes that both public and private companies "want to be in control of their own destiny" and so are shifting to focus on both revenue growth and profitability.
This shift towards "pragmatism" has seen private companies in particular being more selective about where they look for growth as they look to extend their cash.
However, Shaw reassured investors that companies within Scottish Mortgage's portfolio "remain well capitalised" with most private companies having "a year of cash runway and a number are cash generative".
In fact when asked what the biggest challenge would be for the the trust, which includes Tom Slater and Lawrence Burns as managers, over the next 12 months, she said it would be persuading company management teams to "keep going after growth".
"We need to help our companies remain focused on the bigger picture and not sacrifice growth at all costs and go after those opportunities."
Private market concerns
Shaw also sought to reassure investors over Scottish Mortgage's private holdings, which have been the subject of analysis and criticism in recent months.
The trust can hold up to 30% of its portfolio in private companies. However, it has breached that limit multiple times, although it currently sitting just under.
"When we are above that cap we do not become forced sellers," Shaw explained. "What it means in practice is we can not participate in funding rounds or buy more."
She went on to highlight the reasons that 2022 saw the company breach the limit.
"One of the big reasons was no companies were making the transition from private to public" as a result of limited IPO activity. This she said acts as a "natural offsetting factor" in normal markets.
Shaw went on to explain that Scottish Mortgage chooses private companies in order to give their shareholders "access to range of businesses, many of which do not have a public equivalent".
She cited Northvolt and SpaceX as examples. These two companies, along three others, make up 50% of the overall private company exposure of the trust.