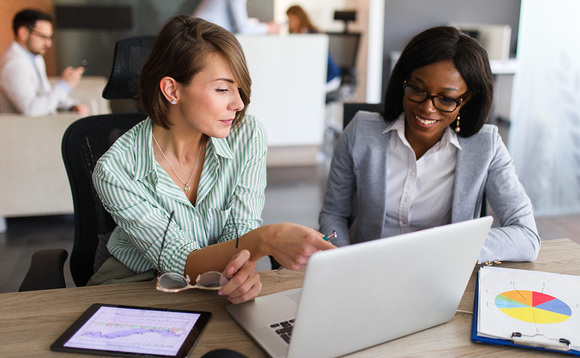 As the "father of management thinking" Peter Drucker famously pointed out, you can't fix a problem until you understand the size and nature of it.
Diversity & Inclusion is no exception; if you don't have data on the ethnicity, socio-economic background, and gender of the people in your organisation, there's no way to tell how much you need to do to meet internal - and external - targets, or indeed whether existing D&I programmes are working or not. "Quality data is very important to measuring the success of D&I initiatives and launching effective new programmes," says Smera Ashraf, Head of Group and IFA Distribution at HSBC Global Asset management UK. "Without meaningful and accurate data, you cannot have the understanding of your current situation and starting point that you need to help shape your journey."
Gathering D&I data is not always easy, though. In fact, the Investment Association (IA) report "Ethnicity in investment management", published in March 2021, identified a lack of data as one of the main barriers to improving D&I. It found that, while 75% of firms had begun gathering ethnicity data, only a handful had achieved the level of disclosure required to draw meaningful conclusions.
Here, we explore the challenges linked to capturing and storing D&I data and highlight some of the ways asset managers can tackle these to ensure they have enough data to drive tangible change.
Indispensable for everything from identifying D&I risk areas to setting targets and measuring impact, data is the cornerstone of a successful D&I policy. "No company's commitment to diversity and inclusion can be taken seriously until it collects, scrutinises and is transparent with its workforce data," says Baroness McGregor-Smith in her 2017 government review Race in the workplace.
Legal and regulatory frameworks often hinder this process. In the UK, for example, employers must adhere to the Equality Act 2010, the GDPR rules, and the Data Protection Act 2018. And in many parts of the world, there are even stricter regimes.
However, whatever data protection regulations you are grappling with, you can't capture authentic workplace data without your employees' participation. So, the biggest challenge for many employers remains to get their employees on board. "The main barriers to collecting data on D&I include availability of data, privacy, and country specific laws" Ashraf says.
Gaining your employees' trust and persuading them to engage with D&I data drives requires complete transparency around the data you want and why.
Ways to achieve this, while also communicating D&I targets and policies, include:
• Publishing articles in newsletters and on chat platforms • Diffusing video messages advocating the value of diversity data • Training line managers to capture data sensitively during appraisals • Running Q&A sessions on diversity and data collection • Including D&I questions in employee surveys
"Our leadership teams are driving numerous campaigns promoting the need for meaningful data and explaining what we do with the data and why we need it," Ashraf says.
Strategies that are helping firms understand the impact of their D&I initiatives, meanwhile, include collecting recruitment data showing which candidates progress and measuring retention and promotion statistics to see which employees are taking on more senior roles.
This article is part of a series of articles on diversity and inclusion, produced by Investment Week in association with HSBC Global Asset Management. You can find the full series on a dedicated hub here.
This post was funded by HSBC Asset Management.