Alan Moran: A story of why I only work with clients I like
Clients are like family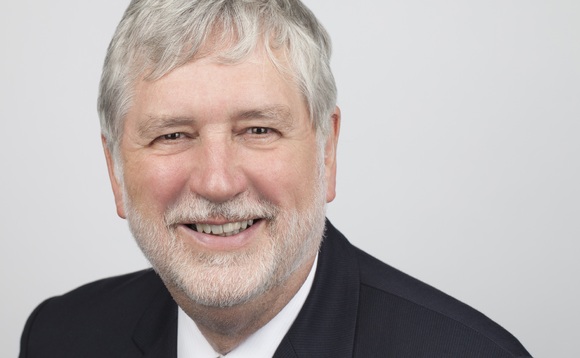 At Interface Financial Planning we provide client centred financial life planning, which is probably more comprehensive than most, writes Alan Moran. At the risk of being controversial in this month's column, he asks other advisers: where are the limits to your advice?
How do you connect with your clients? Perhaps you have a different business model and engage with your clients at arm's length, but for me my clients become as close as one of my family. They are a joy to be with and a pleasure to be in touch with.
I was privileged to work with the wonderful David Scarlett several years ago, if you haven't read his first book The Soul Millionaire it is an inspiring read (as is his second: The Flight of The Soul Millionaire).
David is an advocator of creating a niche and he uses Geographical, Occupational, Demographic, and Psychographical as his points of reference. It was the psychographics that got me, and I became passionate about.
To be fair I was already half-way there - several years previously I had decided that I was only going to work with 'nice people'. I explained to David that I might not like all 'dentists', all 'company directors' or all 'widows between the ages of 45 and 65' and so on.
David was sceptical and challenged me to use the psychographics criteria as my niche - a challenge that I took on with a passion. In case you are not familiar with the term, psychographics focuses on a person's personality, values, attitudes, behaviour, interests, and lifestyle.
Today Interface FP is fortunate because there is not a single one of our clients who I would not be glad to have around on a Sunday afternoon for a coffee - or perhaps something stronger. They are all lovely people and one of the many benefits of our approach is that my team simply love working with our nice clients and they will do anything for them.
My client Mick
When you lose one of your family it hurts and one of those sad moments came on 13th December. Mick had gone to cast his vote with two of his friends and was taken ill in the polling booth. Paramedics were called, he was taken to hospital and died less than 24 hours later.
And, if you're wondering, it will not surprise you that Mick had been anti-Brexit and voted accordingly. It was a shock to us all: he was only 73 and I would have hoped to share his company for another 20 years.
Mick was a lovely gentle man and I had looked after him since 2001 shortly after his wife had died. His friends phoned not knowing what to do. Mick had not had much interest in life after his wife died and spent his time surrounded by books and videos and enjoying his glass or two of red wine; to say his house was chaotic would be an understatement.
They needed a copy of his birth certificate to register his death and a good colour copy was supplied to them within minutes. I had arranged a prepaid funeral plan at the same time as preparing his Will, so I phoned Golden Charter, phoned the funeral director to make the arrangements, and phoned his friends to tell them the details. His house insurance was also via our agency so we could ensure that his house remained insured even though it was now empty.
Mick's investments had done very well. Before we met, he had no experience of investment and he was understandably cautious. However, with a well-constructed, suitably risk-rated portfolio he had accumulated reasonable wealth over 18 years.
His bank accounts were with Cater Allen, which is also in our agency, and we were registered at the HMRC as his tax agent. All we needed was a death certificate and everyone could be informed.
Lost paperwork
So far, so good, but on meeting his Executors we ran into a problem: at one of our meetings almost 10 years ago Mick had insisted that we take his original Will away from our secure storage because he wanted to give it to his Executors.
Unfortunately, he hadn't passed it to them and now they could not find the original Will. We had a good copy but even though they hunted high and low the original could not be found amongst the chaos of books and paperwork that was piled high at his home.
Perhaps we should have refused to comply with Mick's wish and insisted that his Will was stored securely? Fortunately, after six weeks of frantic searching the Will was found and probate is now being processed via our relationship with Countrywide Tax and Trusts.
As client-centred financial planners, we applied our usual care to Mick - we would have liked to have communicated with him more, but he had not moved with the times and did not use the internet, have an email address, or even a smart phone. This meant that communicating with him efficiently had become difficult at a time when almost 100% of our clients are managed online.
Some adviser firms may have decided that it was no longer efficient or profitable to deal with him but there was no question that we would discontinue helping him - after all he would have nowhere else to go.
Using our life planning expertise, we would have loved to have inspired Mick to do more with his life. He had plenty of money and no children or family to leave to, but he was content reading and enjoying a glass of red with his close friends and did not want to do more.
I always aim to attend my client funerals but unfortunately on this occasion I was unwell. I obtained a full report from one of Mick's friends (someone who is also a client) and I am pleased to report that his funeral went exactly to his plan.
We had got him to state exactly what he wanted with a service at his chosen church and his ashes interred with his late wife. It is never the easiest conversation but getting our clients to state precisely what they want at their funeral is one of most uplifting things that you can do.
Last month I mentioned that I had been an adviser for 30 years and part of that process is an ageing client bank. I currently have an 86-year-old in hospital with terminal cancer, a 64-year-old in hospital after a serious heart attack and needing a triple bypass, and another at 71 in hospital with Diabetic Ketoacidosis.
Do I care how much money they have paid me (or even if they have paid me anything at all)? Absolutely not. Do I care that I have done a good job with their financial life planning? Absolutely!
And do I care that I have touched these clients' hearts and enjoyed their company? By now you know my answer to that, after all, what else is there?
Alan Moran is an IFA and owner of Interface Financial Planning
Back to Top