David Ferguson: Money for nothing, bps for free
Now look at them yo-yos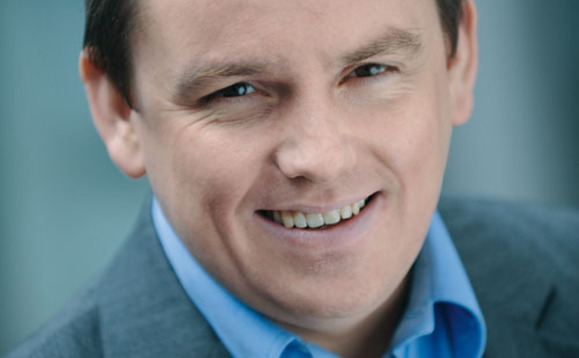 David Ferguson looks at the ever-pressing topic of value for money. With asset management fees on a steady decline, can it be right some clients are still being pushed into expensive old-fashioned 'solutions'?
There's a spectacular level of discussion on the topic of value for money in financial services at present. Much of it is well-founded, for there are still too many people making too much money delivering too little.
At the risk of getting a bit Einstein, it seems that much of this is about relativity. What are the relative costs of delivering each element of the value chain and what is the relative value when compared with what customers were doing before.
Our data (ie facts) tells us that ongoing fees are falling right along the chain, down around 8% for advice, 12% for us and about 15% for asset management over the last five years. Now perhaps none of these numbers are seismic in themselves, but they reflect a collective annual saving of £36m per annum across our customer base. Which feels none too shabby in terms of progress.
Of course there is a way to go with this and there will be further fee pressure across the board. It should fall least in the advice channel as this is the most people-driven, least scalable component, and is also closest to the customer. Platform fees will continue to fall but most likely at a rate which correlates to the quality (and relevance) of the online proposition and the offline service supporting it. Asset management fees will accelerate downwards as the reality of the spread between retail and institutional pricing becomes better understood. And more thoroughly questioned.
E = mc2
This takes me back to the relativity of value when compared with what the customer was doing before. However, despite the progress being made (as identified above), it seems like some larger advice outfits are actively churning customers into in-house fund management, or fund, er, 'solutions' which have been white-labelled from others and which the advice firm has an interest in.
There are three things to think about here:
1. In a time when asset management pricing is being exposed and is set to fall substantially, why are customers being shovelled into more expensive, old-school options?
2. Is it durable to build an advice business or a vertically-integrated consolidator on this premise?
3. Is it sensible to be a customer of either, or to be an adviser firm that sells into one of them?
It seems to us that being high-touch on the human side and high-tech on the rest is the future for the financial planning profession. The more this is true, the more advisers will win and retail asset managers have the most to lose. Platforms can play a substantial role in empowering this transition (and avoid the tyranny of the lowest price) or they can unapologetically drive the distribution of expensive, mediocre fund management.
I know where we sit. Firmly.
David Ferguson is chief executive and founder at Nucules
Back to Top