FCA permanently bans marketing of mini-bonds
Millions lost already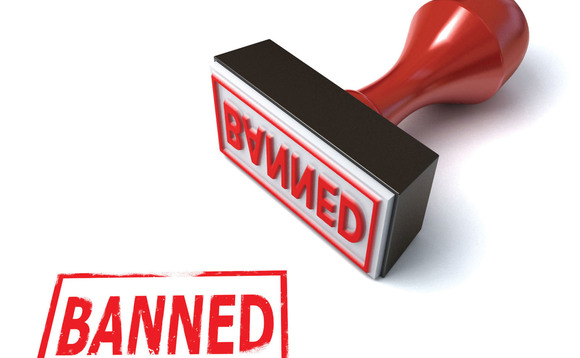 The Financial Conduct Authority (FCA) has permanently banned the mass-marketing of high-risk mini-bonds to retail investors.
From January 2020 the mass-marketing of mini-bonds to retail customers was temporarily banned while the FCA consulted on making permanent rules.
From Thursday (18 June) those changes were made permanent and updated to include listed bonds, which often have speculative and illiquid features.
The FCA introduced the ban following concerns that mini-bonds were being promoted to retail investors who neither understood the risks involved nor could afford the potential financial losses.
The regulator's ban will mean that products caught by the rules can only be promoted to investors that firms know are sophisticated or high net worth. Marketing material produced or approved by an authorised firm will also have to include a specific risk warning and disclose any costs or payments to third parties that are deducted from the money raised from investors.
The FCA typically had limited powers over the issuers of speculative mini-bonds as the product is unregulated, however it could act when an authorised firm approves or communicates a financial promotion, or directly advises on or sells the products.
In a high profile case last year, for example, the FCA directed mini-bond issuer London Capital & Finance (LCF) to remove its promotional material on the basis the way in which it was marketing its bonds was "misleading, not fair and unclear".
LCF later fell into administration and the Financial Services Compensation Scheme (FSCS) has since paid out at least £2.7m to LCF customers.
'£45m compensation budget'
FCA interim executive director of strategy and competition Sheldon Mills said: "We know that investing in these types of products can lead to unexpected and significant loses for investors. We have already taken a wide range of action in order to protect consumers and by making the ban permanent we aim to prevent people investing in complex, high risk products which are often designed to be hard to understand.
"Since we introduced the marketing ban we have seen evidence that firms are promoting other types of bonds which are not regularly traded to retail investors. We are very concerned about this and so we have proposed extending the scope of the ban."
Personal Finance Society chief executive Keith Richards welcomed the ban, adding: "Prevention is definitely better than cure. These products use false pretences to make legitimate investment products look uncompetitive, advisers get tarred with the same brush when the provider's mis-selling is exposed and these products result in increased FSCS levy impact if the people selling the bonds are in the same FSCS category as advisers."
PIMFA director of policy and government relations Tim Fassam added: "PIMFA has repeatedly called for the marketing of these types of investments to be banned outright. The fact that this hasn't happened sooner has, by its own admission, meant the FSCS has had to budget £45m to compensate consumers. This could have been avoided and goes right to the heart of the debate over the current limits of FCA supervision."
Back to Top