'Retirement income advice is the biggest problem in the adviser market' - Rory Percival
As important as DB transfers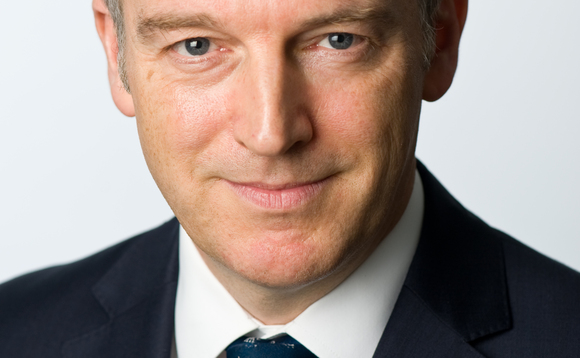 Managing retirement income for clients will soon be as big an issue as defined benefit (DB) transfers for advisers, former Financial Conduct Authority (FCA) man and compliance expert Rory Percival has said.
Speaking on a Money Alive webinar this week, Percival said advisers will need to overhaul their approaches to managing retirement income following the FCA's recent guidance on the issue.
"Centralised retirement propositions (CRP) and advice about retirement income is the biggest problem in the market at the moment," he said.
Percival argued firms were not doing enough to manage their biases around retirement income, which was flagged as a priority by the FCA in its 'Dear CEO' letter in January this year.
"The FCA is now focusing on how you structure and run your firm and within that context how you manage the biases," he told advisers.
In its letter, the regulator stated it would be reviewing "initial and ongoing advice for consumers taking an income during retirement" in light of changes due to pensions freedoms.
It added that firms needed to ensure the advice they provide was suitable and in the best interests of a client, and that costs and charges and conflicts of interests were disclosed.
"The other risks flagged in the Dear CEO letter, such as DB transfers, professional indemnity, scams we already knew about all of those, but I think it was this retirement income planning that was very much the new one, or the one the regulator hasn't talked about extensively before," Percival explained.
"It has been a concern of the regulator all the way since pensions freedoms came in, and I know this because I was at the regulator at the time, but the FCA hasn't had an opportunity to do any work on that because resources have all been taken up looking at DB transfers."
The FCA's financial advice director Debbie Gupta told advisers at the Personal Finance Society conference last autumn that firms should apply the way they think about DB transfers to retirement income.
Percival said: "Debbie Gupta quite clearly said what we have said about DB transfers: you as firms should think about how you apply those more broadly across the retirement planning piece."
He added that compromises between security and flexibility, attitude to transfer risk, behavioural biases and conflicts of interest were all areas surrounding DB that could apply to retirement income.
Transfer DB questions to retirement income questions
In Percival's view, firms are not adequately addressing the trade offs between security and flexibility around retirement income planning for their clients. He said questions around these issues should be included in advisers' fact finds.
"Dealing with security and flexibility are key action points," he continued. "This isn't happening particularly well in the sector at the moment, in my opinion, and this is one of the areas I'm sure Debbie Gupta was referring to when saying you should read across to retirement income more broadly what the FCA has said about DB transfers."
He said in the DB sphere advisers spoke about the attitude to transfer risk, which met the regulatory requirement to talk to clients about their feelings around the security of a DB scheme versus the flexibility of a drawdown arrangement.
"You need to transfer those kind of questions to your retirement income clients. Firms aren't doing this at the moment [and] the FCA have flagged quite clearly that you need to do this."
"While you're looking at fact find, I strongly suggest you ask additional questions about the client's income needs in retirement. You need what they are and how they're likely to vary in retirement."
Read more on page 2
Remuneration
As firms shift their emphasis to investors drawing retirement income, they could need to revisit the way they charge clients, according to Percival.
"You may need to consider you remuneration structure. If you've redesigned the way you give advice and the services that go around that it may mean the remuneration you get for this should look slightly different," he said.
"Debbie Gupta questioned the sense of having an ad valorem percentage fee on client assets that will be reducing during their retirement lifetime. It's a question to ask yourself, you may not change but at least ask the question."
Percival added that the changing emphasis on retirement income, as well as recent market crashes, could see a further push towards fixed fee advice.
"There's an increasing move towards fixed fees in the market, certainly for initial advice, and it's very uncommon for ongoing advice. You would've felt the impact of the market shocks, maybe that's a jolt for you to think you should be charging in a way that you control what your income is, rather than having your income controlled by something."
Reset behavioural biases
Addressing behavioural biases around approaches to retirement income was an important step for advisers to align their practices with regulatory requirements, Percival said.
"We all have biases, we are human, the first step is to recognise we have those biases," he added.
"When subjective decisions are made by an intermediary, subconsciously you're going to play out factors that work in your favour and subconsciously play down the factors that work against you."
He said the process of creating a central retirement proposition at a firm level could go a long way to eliminating advisers' biases.
"Collective decision making is a good way of managing individual biases. If you leave retirement advice completely in the hands of an individual adviser then you will get those behavioural biases playing out."
Percival used annuities as a key example of adviser bias, in that most firms criticise them as poor value, but in practice they could be a useful diversification tool.
"We are all looking for that holy grail of non-correlated assets and these [annuities] are highly non-correlated. Annuities are best viewed as an insurance rather than an investment and that's key."
He said clients were also often biased against annuities, but not against the idea of secure income, so part of eliminating behavioural biases would be to assess the merit of annuities objectively.
"You need to reset the clients view about annuities, about security more generally. Before getting good answers you need to address their biases," he said.
He also pointed out that addressing these inclinations should help advisers segment their clients at or near retirement in ways that best suited their requirements.
"It's difficult to address behavioural biases, it takes time but also some practical steps," he said.
"Ask yourself or another adviser in your firm: what's your approach to giving retirement income advice to clients?. If the answer is 'I like the buckets or sustainable redraw rate because x', then you've got a problem because what has it got to do with you? This is about what's suitable for the client."
Back to Top