Carey Pensions ruling could 'call past FOS decisions into question'
Contrasting outcomes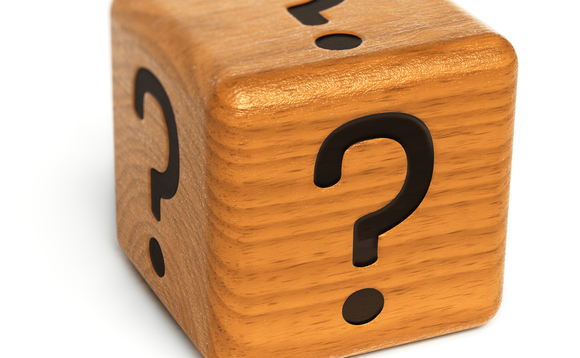 Pension providers say the Carey Pensions judgment has brought into question financial ombudsman cases that fall in favour of clients.
Self-invested personal pensions (SIPP) provider Carey Pensions - renamed to Options Pensions since the case began - has won a long-running case brought against it by former client Russell Adams, whose unregulated investments through Carey failed to perform.
The judgment has been keenly awaited and should provide clarity on the duty and obligations of SIPP providers. However, Adams still has the option to try and appeal the decision.
Hurley Partners pensions director Martin Tilley, who worked with SIPP provider Dentons Pensions Management for three decades, welcomed the ruling but said it was not the "panacea" the industry had hoped for.
"While this is incredibly good news for the SIPP marketplace, because it covers the vast majority of controversial cases, it doesn't cover them all, so it's not quite the panacea everybody was after," he said.
"Unless the criteria of the case in question matches very closely with the Carey case perhaps you can't use this as a precedent for every single SIPP controversial case."
But, Tilley added, the ruling could bring into question SIPP cases that had been handled by Financial Ombudsman Service (FOS) in the past.
"We need to look very carefully at some of the financial ombudsman cases that have been made to see whether they have been made on the basis of the criteria that Carey cases have now dispelled," he said.
Tilley said if FOS decisions have ruled that a SIPP provider was found guilty on the basis that they had not completed their conduct of business (COB) obligations or due diligence obligations under the Financial Conduct Authority (FCA), the Carey decision would call these past decisions into question.
"I think there is scope for some decisions to be revisited because, if they have been made on judgments which under law have been proven to be inaccurate, one would question that the wronged party could ask for the case to be revisited," he said.
"Unfortunately, this is an unknown. While it is very good news and is going to clear up a lot of situations, it's also giving us an unknown as to whether this mean we can revisit some of these cases that have been done in the past."
MoretoSIPPs principal John Moret, known to some industry figures as "Mr SIPP", agreed the decision threw into doubt where some SIPP providers stood.
He said the circumstances surrounding Liberty SIPP, which entered administration following a number of high-risk non-standard claims against it, differed from Carey Pensions case - but the differences in judgments highlighted a need for clarity on SIPP provider's obligations.
"The FCA were quite strong in their deposition on the responsibility of a SIPP provider and the COBS rules… [but] we do seem to have reached a situation where we've got an FOS determination on one hand and a court of law coming to a different conclusion," he said.
"I always hoped Carey would win this case, but I think now it poses some real questions for the FCA and for SIPP providers and we desperately need some clarity around all this."
Group Communications director of SIPP provider Curtis Banks Greg Kingston welcomed the ruling, which he said cemented some of the changes SIPP providers have made since the FCA's crackdown in recent years.
He said the fact the ruling did not adhere to the same approach taken by the regulator in cases against SIPP provider Berkeley Burke was a relief for the industry.
"Expectations of SIPP operators have changed since regulation, and this decision crystallizes an understanding with a legal precedent," he said.
"The approach taken by the regulator in the Berkeley Burke case had risked a re-writing of historical expectations, which could have been very damaging for not just SIPP operators but platforms and investment firms. This ruling sets that approach aside."
Background of the case
Lorry driver Russell Adams alleged Carey Pensions mis-sold him a SIPP. He and his lawyers accused the SIPP firm of using a Spain-based unregulated introducer to facilitate investments in Store First unit pods.
In July 2012, Adams invested £50,000 into Store First unit pods. Over the years, the funds have depleted and are now virtually worthless.
During the 2018 trial, Adams' legal representatives argued the pension administrator breached Financial Conduct Authority COBS rules that dictate a firm must act in a client's best interest. They claimed that, if the firm had been doing so, it would have declined to give business to this sort of "high-risk and highly speculative investment".
They also argued that, if Adams had received "competent financial advice", it was unlikely he would have been put into a SIPP in the first place.
Carey's defence team argued the pension administrator was "blameless" for the loss, however, but the client was not.
The court heard Carey Pensions had warned Adams the investment was high-risk and highly speculative, but Adams chose to go ahead anyway to claim a £4,000 inducement from the introducer, which Carey Pensions chief executive Christine Hallett said the firm reported to HM Revenue & Customs.
Carey's lawyers added that SIPP providers were under no obligation to ascertain to what extent an investment is high-risk and reject that investment.
This article has been updated to clarify Adams still has the option to try and appeal the Court's decision.
Back to Top