Tilney 'reviewing all vacancies' amid coronavirus outbreak
No hiring freeze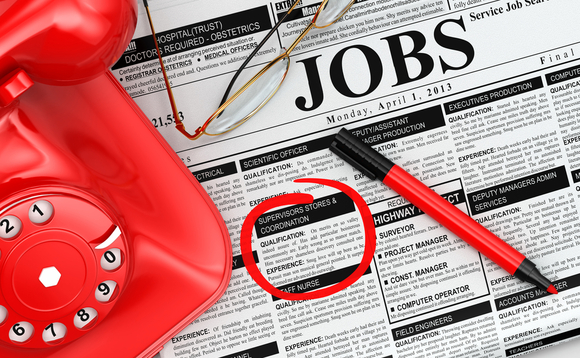 Wealth management group Tilney has said it is reviewing all of its current vacancies amid the coronavirus outbreak and only recruiting where it believes it is necessary to do so.
A Tilney spokesperson told Professional Adviser it does "not have a hiring freeze, but as is sensible given the Covid-19 outbreak, we are reviewing all vacancies and only continuing recruitment where we believe it is still appropriate to do so".
At the time of writing, there were seven new vacancies listed on the Tilney website, the majority of them for financial planners with some listed for the firm's Birmingham, Bristol and Guildford offices.
The spokesperson continued: "With regard to the current vacancies on our website, we are continuing to accept approaches on these roles but are obviously not currently interviewing candidates face-to-face.
"However, we do not expect to be on-boarding new starters until we return to our normal way of working."
Earlier this month, Tilney appointed financial planner Barry Davidson to join its team in Edinburgh. He joined from Thorntons Investments where he had worked for eight years as head of financial planning.
Tilney managing partner for Edinburgh Ronnie Binnie said the new hire marked the 12th person to join their team since the summer last year. She said Tilney was "still looking to further expand throughout the year".
Back to Top