Pension and platform transfer initiative STAR hits 46 provider sign-ups
Minister wants to 'name and shame'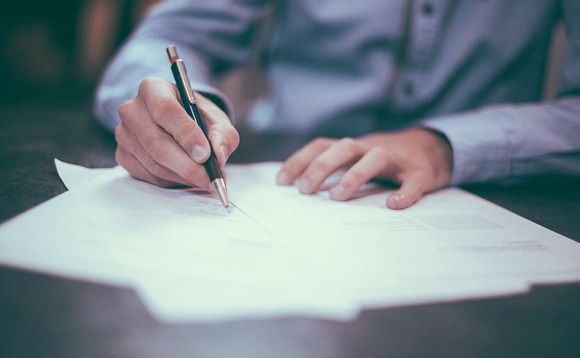 Some 46 pension and platform providers have signed up to transfer initiative STAR, many of which met up for the not-for-profit's first pensions working group meeting on 20 August.
The working group, which was attended by 45 delegates of STAR members, discussed a number of issues, one of which was 'stop the clock'. This particular agreement would allow recording of transfer processing timescales to be halted temporarily for legitimate reasons. For example, STAR said, where the process is affected by elements outside of a provider's control or where the ceding provider has concerns about the legitimacy of the firms involved.
The initiative, which was launched in November 2018, has set out to define the processes required to complete a transfer and specify good-practice targets for each of those processes. It has also set out to measure, recognise and accredit performance excellence across the industry.
Members of STAR are "determined" to galvanise the industry into signing up to the initiative and its goal of speeding up the transfer of pension and investment assets between providers. It has previously called on the CEOs of companies to sign up to its initiative.
The problem of slow, painful and expensive transfers between platforms and pension providers alike has become more prominent in recent years. Consultancy firm the lang cat recently described the platform market as "broken" because advisers struggle to move clients from one platform to another.
Workplace pension provider NEST, which has some eight million members' pension pots, signed up to the government-backed initiative earlier in August. Pensions and financial inclusion minister Guy Opperman responded by warning the industry to "act urgently" and join STAR or "face being named and shamed".
Criterion commercial and marketing director Matthew Dransfield, whose firm created STAR alongside TeX, said: "The first STAR working group on pensions was extremely well attended, with 45 delegates from across the industry. Several 'stop the clock' scenarios were discussed relevant to particular stages and requirements in the transfer process, along with the need for accurate recording and reporting in those areas. The finer detail will be defined by the group during the process of determining good practice and will require the approval from the STAR steering group."
The complete list of STAR members:
« Aegon
« AJ Bell
« Aon
« Aviva
« B&CE (The People's Pension)
« Barclays
« Barnett Waddingham
« BNY Mellon | Pershing
« Brewin Dolphin
« DST Funds
« Dunstan Thomas
« Equiniti
« Fidelity
« FNZ
« Fusion Wealth
« Genpact
« Hargreaves Lansdown
« Hodge Lifetime
« Interactive Investor
« Invesco
« James Hay
« Janus Henderson
« JP Morgan
« Legal & General
« LV=
« Mercer
« NEST Corporation
« Now: Pensions
« Nucleus
« Old Mutual Wealth
« Parmenion
« Phoenix Group
« Prudential
« RBS Group
« ReAssure
« Royal London
« Scottish Widows
« Smart Pension
« Sovereign
« Standard Life Aberdeen
« Transact
« Vanguard
« Wealthtime
« Willis Towers Watson
« XPS Pensions Group
« Zurich
Back to Top