'Operate differently' with intergenerational wealth - Gillian Hepburn
'Strategies for retention'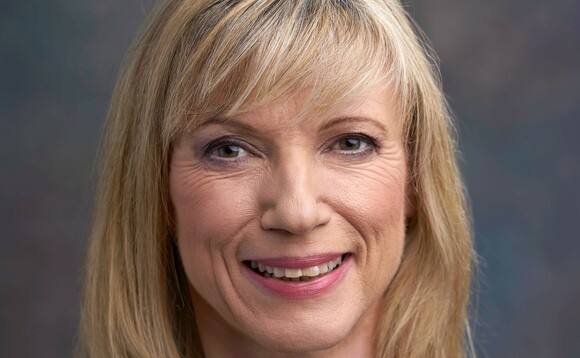 Advisers must operate differently and consider "strategies for retention" to keep the wealth of different generations within their business, according to Schroders director of intermediary solutions Gillian Hepburn.
Pointing to research conducted by Sanlam last year, for example, Hepburn (pictured) says that, within the next 30 years, the country will see a huge transfer of intergenerational wealth, with trillions of pounds worth of assets set to be passed down through the generations.
Despite fewer than one in 10 (9%) of families having had a conversation about their assets, Hepburn explains, most people do want to be reassured that, when their money passes on, there is some kind of advice involved in the process.
This therefore represents a big opportunity for advisers to retain clients and the management of family assets, she argues, adding: "The inheritors aren't engaged with financial planning and advisers are largely ignoring this segment. In order to engage, advisers might need to operate differently."
'Strategies for retention'
To retain continuity through the generations, Hepburn believes advisers should consider "strategies for retention" to help engage with the next generation of potential clients.
Advisers should, for example, consider undertaking an audit of their business as, Hepburn argues, it is not just about "putting a millennial in your business".
"There are other things we need to consider," she adds. "Look at the family circumstances, look at the level of their engagement."
Hepburn goes on to reference 2017 research that suggests 15% of advisers had lost half of the value of their practices due to a lack of engagement in the intergenerational transfer of wealth. "This sends out some signals in terms of the impact of engaging with other generations," she warns.
Indeed, in order to engage the next generation with financial planning, Hepburn urges advisers to ask other important questions, including whether they really understand the segment that will be inheriting the wealth and how that inheritance will be received?
'No simple answer'
"The complexity of needs can be greater for clients, but the actual wealth could be reducing," she continues. "Where many advisers are actually looking to maximise the value of the business, the actual assets under management are reducing."
Hepburn acknowledges there is "no simple answer" but maintains advisers need to understand what the right client outcome is and how their business might be affected if they do not engage with the next generation.
"Is the value of your business dependant on intergenerational transfer?" she asks simply. "If it is, then these strategies might be of value to you."
Back to Top