Total pension liabilities 'rise by £1trn' in five years
Total UK pension liabilities rose to £7.6trn in the five year period from 2010 to 2015, according to latest data from the Office for National Statistics (ONS).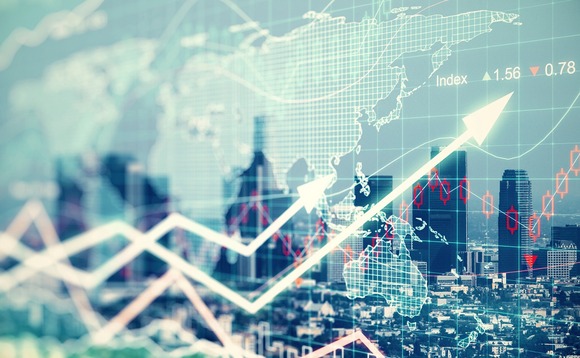 Total UK pension liabilities rose to £7.6trn in the five year period from 2010 to 2015, according to latest data from the Office for National Statistics (ONS).
When the ONS last measured total pension promises across workplace and state provision, at the end of 2010, they stood at £6.6trn.
Of the total £7.6trn, state pension accounted for about £4trn, £917bn was linked to unfunded public sector pensions and £300bn to the Local Government Pension Scheme.
Occupational pension scheme liabilities now total £2.3trn, including about £2trn in private defined benefit schemes and £200bn in trust-based defined contribution schemes.
Defined contribution schemes had about £240bn invested in them at by the end of 2015. Just over £300bn was in personal pensions. These were not included in the total £7.6trn figure.
ONS head of national accounts Darren Morgan said the figures provide "an important snapshot of the liabilities of UK pension providers at a point in time".
"While these are obviously large amounts of money, it is important to remember that the payments will be drawn over many years."
But added that the latest figures said nothing about the sustainability of the pension system in future.
Royal London director of policy and ex-pensions minister Steve Webb said the numbers were "truly mind-boggling".
"Today's population has built up £7.6trn in pension promises, but has only set aside about a third of that amount to pay for them. The rest will have to be financed by tomorrow's workers," he said.
"If we are to have a meaningful debate about how we pay for an ageing population and about fairness between generations, figures like these need to be published on a regular basis and should inform policy-making."
Life expectancy
Separately, ONS figures also showed significant regional variations in life expectancy, with the wealthiest benefiting most from the state pension.
Aegon pensions director Steven Cameron said: "Those in Knightsbridge and Belgravia can expect to live to 89 and spend almost 80 years in good health, while those in Bloomfield in Blackpool can expect to live to 68 and spend just 47 years in good health.
"The findings have big implications for how government delivers services as they show that in some parts of the country there will be greater demand for social care in later life while in others, there will be a greater requirement for medical care at younger ages and in wealthy areas, local councils will be all too aware of the potential costs that an ageing population may place on their social care budgets."
Cameron added: "We're used to seeing figures that suggest everyone is living longer, but as today's figures show, life expectancy is closely linked to where you live.
"In some ways it's perverse but when it comes to the state pension, it's often the wealthiest who benefit most, given they typically claim for the longest but it would highly contentious to vary state pension based on wealth or life expectancy predictions."
Back to Top