Caroline Stuart: Is it time financial advice had a reboot?
'Work collectively'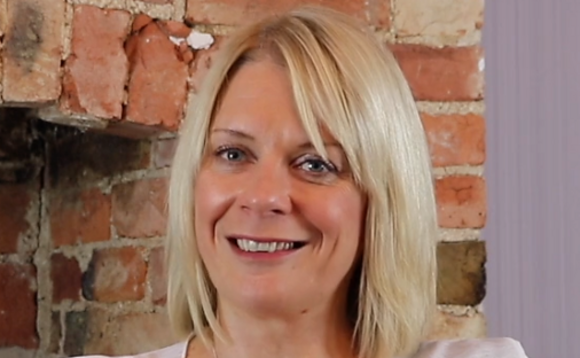 This global crisis could offer the financial advice sector the opportunity to reflect and reset, writes Caroline Stuart, who makes the case for a more united and ethical profession
Growing up I loved the Ghostbusters movie, so when the 2016 version came out I watched it with much trepidation. It wasn't popular with everyone but I enjoyed it and, now there's another reboot coming, I'm hoping to be pleasantly surprised again.
But it has got me thinking: how are we, as a profession, seen by the public, potential recruits and our own peers? Are we an original that's thought of fondly and something that should be left alone? Or are we too in need of a reboot? Based on some of the things I've seen lately, I think it could be time for a rebrand.
I recently read an article where the author talked about a Facebook ad for financial advice they'd seen and the comments about advisers made by some members of the public were, let's say, less than complementary.
He sensibly noted you can't draw too big a conclusion from a Facebook ad but it does raise an interesting question about how we are seen by the public - are we a trusted profession? If not, why not? And how can we change this?
My second thought is whether we are seen as a good profession to join? The Heath Report 3 published last January found that just 6% of financial advisers are under the age of 35. Almost half (45%) of them are over 56, with a fifth of those planning to retire in the next five years. Based on a FOI request on the FCA website, at May 2019, only 14.5% of CF30 holders were female, up just 0.4% from the year before.
It is vital we have enough people to be able to look after our clients. With such low numbers in these demographics, it begs the question, are we appealing as a profession and how can we attract more people?
My final question: how do we see ourselves? I've spoken with three different people in the last fortnight who are considering permanently leaving financial services. They each have different reasons but the common denominator between them all is the unethical or unprofessional actions and behaviour of others in our profession.
So what can we do to improve how we are perceived, and do we even need to? Looking at the above, I would say it certainly needs considering. As members of our respective professional bodies we have a Code of Ethics we all adhere to and, to be frank, over the last few years it's clear that some of us have fallen far short of this.
Caroline Stuart: How paraplanners can keep up with CPD and stay connected
Whether it's from something huge like the British Steel Pension Scheme scandal or just the frequent arguing and vitriolic comments on open forums and social media, we are not seen as a united and ethical profession. It's letting us all down so we each need to ask ourselves if we are prepared to let this continue.
Happily, these negative elements are often offset by the positive actions and initiatives of others and they are particularly prevalent during these awful times. I've seen countless acts of kindness and support that show we really are a great profession, and one I'm certainly proud to be part of. Unfortunately, they are rarely seen outside of our own financial services bubble.
So, to be recognised by the public, potential candidates and even some in our own ranks as the fantastic profession we know we are, we need to work collectively to create that change.
Perhaps this crisis will give us a long overdue opportunity to reflect and reset. Let's use it to finally leave the 'industry' behind and really become the profession we are. It's time for our reboot - time for Financial Planning 2.0.
Caroline Stuart is a paraplanner and owner of Sparrow Paraplanning
Back to Top