Andrew Morris: To diversify … or not?
Quality, suitability and risk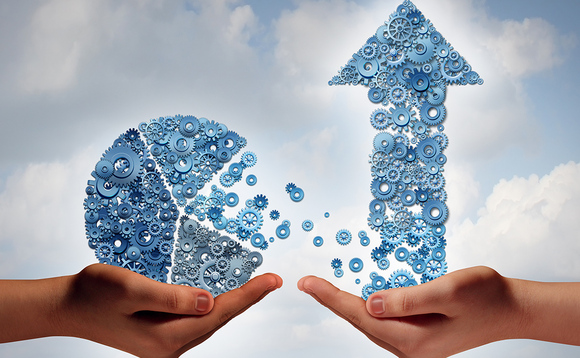 The idea diversification is less important than investors maintaining a low-cost, long-term exposure to the equity market has been gaining some momentum but does it stand up to scrutiny? Andrew Morris takes a closer look
Diversification is one of the foundation stones of the investment industry. Clients are constantly reminded of the importance of maintaining a diversified portfolio as exposure to different asset classes and geographies perform differently across different market conditions.
A more recent movement has, however, suggested this is actually unnecessary and that simply maintaining a low-cost exposure to the equity market will deliver a better performance over the long term, despite fluctuations in performance. Yet how well does this view stand up to scrutiny?
Looking solely at the headline figures, perhaps it does. Over the 20 years to 31 July 2017, the FTSE All-Share index returned 237.3%, far outstripping the multi-asset IA Mixed Investment sectors. Data from Morningstar shows that, over the same time period, the IA Mixed Investment 0-35% Shares returned 190.7%, the IA Mixed Investment 20-60% Shares 158.1% and the IA Mixed Investment 40-85% Shares 185.5%
Some would suggest this means that, with a long enough time period, a simple low-cost equity tracker will suffice. This, however, ignores two important concepts - risk and quality. How have each fared from a risk-adjusted perspective and what have the quality of the returns been?
Considering quality first, the performance profile of the FTSE All-Share is characterised by large draw-downs and large gains, making it far more volatile than the typical multi-asset fund. Therefore, while it is correct to say it has outperformed over the majority of 20-year time periods in recent history, both client suitability and indeed their situation varies greatly.
As an example, recessions typically cause a stockmarket crash. This could result in someone who had intended to lock away their savings for 20 years needing access to them now - at potentially the worst possible moment, given the fact the value of their investment may have just fallen by 40%.
A young professional, with an aggressive investment mindset and a decent income, could bounce back from this of course, but we are also always aware of client suitability, in which even the risk of this happening makes it instantly inappropriate. This is despite the seeming cost-efficiency and simplification benefits.
This brings us neatly to the topic of risk-adjusted returns and how these are viewed instead of the headline percentage return figures. I wanted to focus on a few key areas here - specifically, the maximum drawdown (or worst-case scenario), the number of positive and negative periods and the Sharpe ratio, which measures performance relative to volatility.
First is the issue of drawdowns, with the following graph highlighting the worst cumulative loss experienced by investors over the last 20 years, were they unlucky enough to invest at the wrong time.
Selected maximum drawdown between 31/07/97 and 31/07/17
Source: Morningstar, as at 31/07/17
This highlights the risk in investing in just one asset class, despite the potential for long-term outperformance. It also links back to our notion of quality - specifically, the percentage of up and down periods witnessed over the last 20 years.
Measured weekly, we found the FTSE All-Share delivered a positive return 56% of the time. In contrast, the IA Mixed Investment sectors were positive between 58% and 59% of the time. What is more, as the next chart illustrates, the IA Mixed Investment sectors brought a huge reduction in volatility.
Annualised volatility over the last 20 years
Source: Morningstar, as at 31/07/17
Now, this may all be acceptable to a DIY investor with plenty of cash to spare and a long-term timeframe. Critically, they are willing and able to go for the highest return possible, regardless of the risk taken.
This, however, is clearly not an option for professional advisers, who deal with a significant variety of clients, with very different risk appetites.
Sharpe ratio
The Sharpe ratio was designed to measure the level of return achieved, relative to the risk (measured by volatility) taken in investing in that particular asset. Interestingly, the FTSE All-Share has the worst metric on this measure. It may have delivered the highest return but it has taken more risk to achieve that return, relative to the IA Mixed Investment sectors.
FTSE All-Share Sharpe ratio v Mixed Investment sectors
Source: Morningstar, as at 31/07/17. Weekly data points, 0.5% risk free rate
This highlights the importance of diversification and ensuring clients are not exposed to too much risk at any one point in time. Yes, despite big drawdowns, the FTSE All-Share has achieved good headline returns - but this figure ignores the many intra-day, weekly and monthly movements that could have potentially had more impact on client portfolios and circumstances.
In that sense, risk-targeted managed solutions, which are managed with strict adherence to independently set and rigid asset allocation limits, give advisers the piece of mind of a one-stop solution, while also perhaps delivering the same time and efficiency gains that are promoted by some passive advocates.
Andrew Morris is sales manager at Canada Life Investments
Back to Top