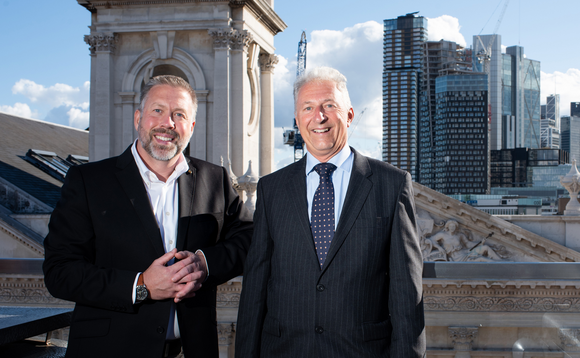 Chartered consolidator Fairstone has acquired Chadney Bulgin adding £850m in funds under management and more than 11,000 wealth and mortgage clients.
Chadney Bulgin is a whole-of-market Chartered advice firm specialising in advice and management of investment and retirement portfolios. The firm has 27 advisers and 38 support staff across two office locations in Fleet, Hampshire and Chichester, West Sussex.
Fairstone chief executive Lee Hartley said: "We are delighted to welcome Chadney Bulgin to the Fairstone family. The client-focused team has almost three decades of experience in providing quality advice and exceptional service to their clients, making them an excellent fit for Fairstone.
"Welcoming Chadney Bulgin marks a valued addition to the group and continues our commitment to invest in quality, forward-thinking firms that are on a clear upward trajectory. We are looking forward to working with the team to support them to significantly grow the business, without compromising on client service or independence.
"We have every faith that with Martyn, David and the team at Chadney Bulgin, we have found long-term business partners who will play a key role in the next part of our journey."
Fairstone said it made the acquisition through a new structured buy out proposition. It explained the model targets larger, ambitious IFA firms who want to realise top tier value based on current profitability, while also being able to take advantage of Fairstone's "structured opportunities for growth and additional value, post-completion".
Chadney Bulgin's principals, David Thomas and Martyn Griggs, said that the Fairstone proposition appealed as it enabled the firm to continue to provide an independent offering to clients, while also benefitting from being part of a larger organisation.
Thomas added: "With a number of our Partners approaching retirement, it was important to seek a potential acquirer who can take Chadney Bulgin to the next level. Martyn & I spoke to over 60 firms with the primary aim of finding a Chartered firm with a very similar culture of placing the client at the heart of everything we do, whilst also looking after our staff. Fairstone fits those criteria perfectly."
Griggs added: "For several years, we have been searching for the right business partner to embrace our culture, philosophy, and principles, in continuing to provide the highest quality, client-focused, Chartered, independent financial advice.
"We are delighted to have found such a firm in Fairstone, who will further enhance our client proposition and present an exciting new opportunity for all the staff that have helped us to grow over the last 28 years."