STM acquires Berkeley Burke SSAS and international businesses in £3m deal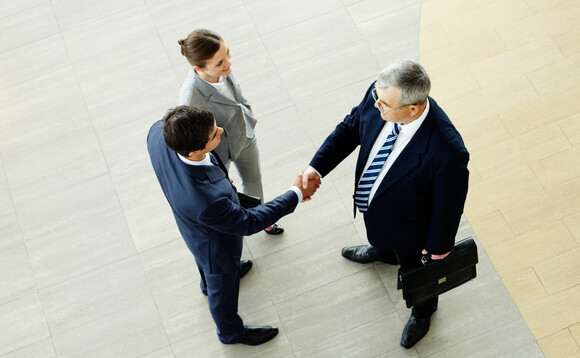 STM Group has acquired failed self-invested personal pension (SIPP) provider Berkeley Burke's small self-administered (SSAS) scheme and its international pension businesses in a deal worth almost £3m.
According to a note on the Stock Exchange published today (August 11), STM has bought 100% of the share capital of Berkeley Burke and Berkeley Burke Employee Benefit Consultants.
All of the acquired businesses will be integrated into Options UK, a subsidiary of STM, which was formerly known as Carey Pensions.
The acquisition, which is not subject to regulatory approval, will be for a maximum consideration of £2.9m, comprises of £1.4m initial consideration and a further £1.5m of contingent deferred consideration.
Berkeley Burke's SIPP arm fell into administration in September 2019 following a lengthy court battle. At the time, the firm's administrators RSM Restructuring Advisory projected the business was facing potential claim liabilities from clients of £158m or more.
It has since then had hundreds of SIPP claims made against it. In April, the Financial Services and Compensation Scheme (FSCS) opened its door to claims against the failed SIPP provider. The lifeboat fund revealed it had determined there were valid claims against the troubled SIPP provider, and it would pass claims it had already received to its processing team. Then, in November last year, PA reported that the FSCS had received 733 claims and had paid out £54m in compensation.
Of the sale, Berkeley Burke chairman majority owner Grahame Berkeley said: "I am delighted that the businesses I have built up over the last 47 years are becoming part of the STM Group.
"I have watched STM's expansion over the last few years and their relatively recent entry into the UK market. I have no doubt that I and my loyal and very able staff will be able to add significant value to STM. I am particularly excited by the opportunity to help STM move their international businesses forward."
'Long time coming'
STM CEO Alan Kentish said: "We are really pleased to get this acquisition under our belt; it has been a long time coming but we needed to find the right acquisition for us. The SSAS and GPP businesses fit nicely within our existing operations and complement some of our imminent expansion plans in the international pension space."
He added: "I am delighted to welcome Grahame Berkeley, who will act as a consultant to the business for the foreseeable future, and his dedicated staff to the STM family. In addition, finalisation of the new bank facility will allow us to further continue to pursue our acquisition strategy for other opportunities."
Back to Top