Three things your client may call you about this week ...
'£50,000 lost overnight'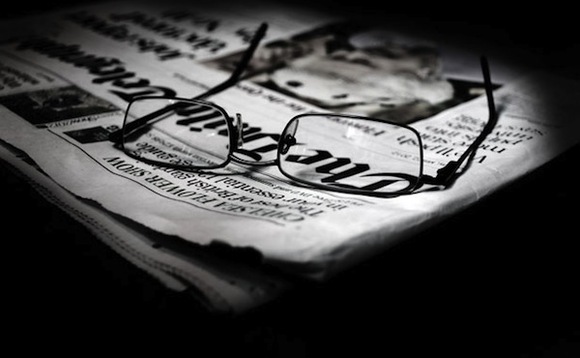 Expensive care, volatile funds and stamp duty holidays - here's our weekly heads-up on the financial stories that may have caught your clients' attention over the weekend...
One million Brits to pay £38k extra a year for care after Covid crunch
More than a million Britons may be forced to pay an extra £40,000 a year to be cared for at home because of the crisis of confidence coronavirus has created in the care industry, The Telegraph reports.
One fifth of over-60s are rethinking how they would manage their later years as they have ruled out living in care homes, after the high number of deaths in the facilities during the pandemic, Canada Life research has found.
Caroline Abrahams of Age UK, the charity, says: "It's not at all surprising given what's happened, but if you're unlucky enough to need a lot of care it's going to be very expensive."
A year's stay in a care home costs between £27,000 and £39,000 on average, while hiring a full-time carer will typically set you back around £41,000 to £65,000, according to the Government's Money Advice Service. That means someone could have to pay up to £38,000 a year extra to be cared for at home.
For a person with complex needs, at-home care could cost as much as £83,000 a year. This is almost twice as much as the average cost of a year in a nursing home, which ranges from £35,000 to £55,000.
'Cautious' fund wiped £50k from a pension pot overnight
A man invested in PruFund Cautious, a portfolio run by M&G that is designed to smooth out the peaks and troughs of the market, lost £50,000 overnight because a market fall prompted M&G to cut the fund value by 9.7%, The Sunday Times reports this weekend.
Financial adviser Richard Krafton decided to put £500,000 of a client's money - 40% of their self-invested personal pension - into the fund to give them some protection against volatile markets.
On 20 March, PruFund made a 9.7% unit price adjustment to the fund. According to The Sunday Times, the client decided to cash in his fund, which eventually took 18 days to complete. Kafton tried to get more information about the decision over the unit price adjustment but was told it was commercially sensitive.
A Prufund spokesperson tells the newspaper: "We are sorry to hear that Mr Kafton and his client are unhappy about the level of support and service he has received.
"A unit price adjustment, which will increase or decrease the value of a client's investment, may be necessary in periods of more extreme volatility where markets either significantly outperform or underperform long-term assumptions."
Stamp duty holiday boosts buy-to-let landlords
Rishi Sunak's attempt to boost the housing the market during the coronavirus crisis means buy-to-let landlords were handed a surprise gift when they found out they too were to be exempt in the stamp duty "holiday", writes the Financial Times.
The temporary reduction in stamp duty means an investor buying a house before the end of March 2021 will have to pay just £15,000 surcharge on a £500,000 property, rather than the typical £15,000.
Mortgages for Business MD Steve Olejnik tells the FT: "Those looking to move personal property into a company name because of better tax treatment may have been reluctant to do so because of the stamp duty implications. Clearly that cost is lowered now."
Back to Top