Consolidator Kingswood doubles advice business with £18m Yorkshire IFA acquisition
Paid £17.75m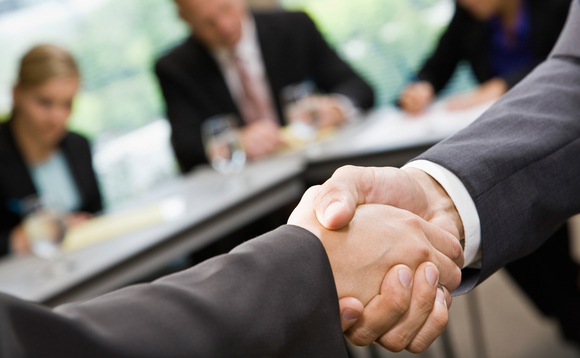 Consolidator Kingswood Holdings has bought North East adviser firm Sterling Trust Financial Consulting for £17.75m, which will be paid over a three-year period.
Sterling Trust is headquartered in Hull and has four satellite offices in Darlington, Newcastle, Sheffield and York. It employs 48 people, including 22 advisers advising on £1.2bn assets under management for around 5,000 clients.
Kingswood paid £7.25m upfront for the IFA business and the remaining balance will be paid on a deferred basis subject to Stirling Trust meeting pre-agreed asset migration, recurring revenue and EBITDA hurdles over a three-year period. An additional deferred payment of maximum £1.775 million is payable over the three-year period subject to achievement of an excess EBITDA target over that period.
Sterling Trust was founded 20 years ago by Jeff Grantham and has grown across Yorkshire and the North East of England through organic growth and the acquisition of local financial planning businesses.
Kingswood also revealed its financial positions for the year. It said revenue grew by a third to £10m for the year ending 31 December 2019, but mounting administrative costs, amortisation and depreciation saw the firm's total losses reach £5.7m.
The losses come despite a year filled with acquisitions at the firm, including Oxfordshire financial advisory firm Thomas & Co Financial Services, Sheffield financial planner WFI Financial LLP, not including the latest purchase of Sterling Trust. 2019 also saw the firm agree a partnership with Pollen Street Capital, which provided up to £80m by way of issuing irredeemable convertible preference shares, allowing Kingswood to fund its "significant acquisition pipeline".
As for the Sterling Trust acquisition, Kingswood CEO Gary Wilder said the move doubled the consolidator's wealth advisory business and provided it with an opportunity to own a profitable regional financial planning business.
"We have a robust pipeline of further acquisition opportunities in the UK and US that we are reviewing; and we have three transactions under exclusive due diligence in the UK," he added.
Patrick Goulding, who is the group's CFO and platform CEO, continued: "I have got to know Jeff well over recent months. He is an exceptional individual with a tremendous track record and a strong work ethic. We are delighted that he will remain with the group in an executive capacity post integration and assume an expanded strategic role within our wealth business.
"Sterling Trust's excellent team will remain focused on their core strengths of client advice and business development. Advisers will continue to receive operational support and supervision from within the existing office network, with Kingswood centrally managing regulatory and compliance, finance, HR and IT responsibilities."
Back to Top