Steve Webb claims HMRC will 'over-tax' pension freedom users during crisis
HMRC refutes claim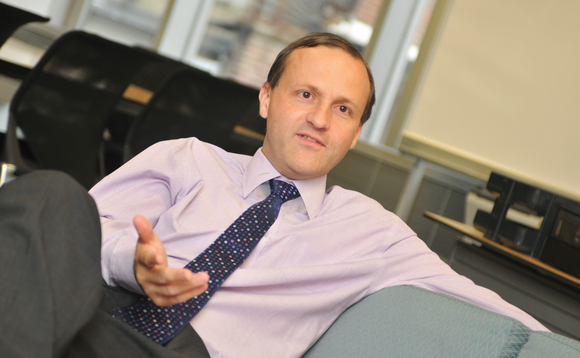 Pensions consultancy Lane Clark and Peacock (LCP) has called out HM Revenues and Customs (HMRC) tax policy on flexible drawdown as "unacceptable", claiming it could lead to draconian tax penalties during Covid-19.
Research by LCP suggested that the tax penalties imposed by HMRC for drawing from pension pots would become more severe during the current crisis, as investors looked to take lump sums.
Since the introduction of pensions freedoms in 2015, when over-55s could access their pensions in a flexible manner, rather than using it to buy a regular income.
But for those who are drawing their pensions for the first time in this way, the excess tax can amount to thousands of pounds.
HMRC figures show that around 330,000 people over 55 have accessed their pensions flexibly during the first quarter of 2020.
Many of these withdrawals are from people in retirement and are modest amounts at regular intervals that would not attract a big tax fee, but for those who take one-off sums, the excess tax would be considerable.
LCP partner Steve Webb said it was "already unacceptable that HMRC routinely over-taxes thousands of people on one-off withdrawals from their pension pots, leaving them to fill in forms to claw back the excess tax that they have paid".
"But in the current crisis, this system will be even more penal," the former pensions minister added. "A lot of people who lose their jobs or suffer wage cuts will have reduced taxable income in 2020/21. As a result, they should be paying less tax on these withdrawals. But HMRC is going to carry on taking exactly the same amount of tax upfront as it has always done.
"This means that hard-pressed individuals will be over-taxed by more and will have to claim back more money - tax that they didn't owe in the first place."
Webb called upon HMRC to change the system, which he described as "far from ideal if individuals feel they have no choice but to access their pensions to support them through the current crisis".
"The very least the authorities should do is allow fairer tax deductions upfront on them. The system of 'emergency tax' on one-off withdrawals from pension pots has already been widely criticised and it now looks unfit for purpose in the current crisis. HMRC should think again as a matter of urgency".
An HMRC spokesperson said: "Nobody will overpay tax as a result of taking advantage of pension flexibility. Individuals can claim back any overpayment due to an emergency tax code being applied immediately and we will repay this in 30 days.
"Anyone who does not claim will be automatically repaid at the end of the year."
Back to Top