Three things your client may call you about this week ...
SJP, equity release and more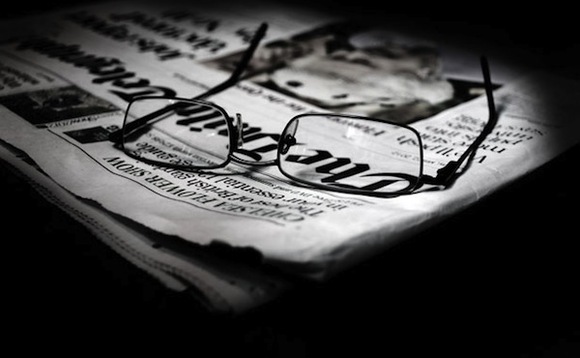 SJP to make a push on passives, an investment group has 31 funds underperforming and one 'paper warns of a "cocktail of dangers' - here's our weekly heads-up on the financial stories that may have caught your clients' attention over the weekend..
St James's Place to make passive funds push
The Financial Times is reporting that advice giant St James's Place (SJP) is looking give its passive funds a concerted push as it "modernises" to fight off competition from Vanguard.
The passive push is being overseen by Redington co-founder Rob Gardner, who joined SJP last year. While he passives have a certain focus on costs, he says SJP does not want a race to the bottom on charges.
He tells the FT: "The feature of passive I like is that it's low cost, while what I like about active is that you can be an active owner."Ultimately, this is about client outcomes," he continues. "Our key focus is on creating high-capacity, low-carbon solutions as part of our broader commitment to responsible investing."
The giant asset manager where 31 funds are failing
Almost half of the UK funds offered by Janus Henderson have underperformed, according to the company's own assessment of its products, The Sunday Times reports.
Janus Henderson found the returns from 31 of its 67 UK funds lagged behind their relevant indices over five or 10 years, or both. The 31 funds manage £9.8bn of investors' money.
Its own report reveals it switched 100,000 ordinary investors to cheaper versions of its funds last year because they had been paying more than large institutions, such as pension firms, for the same products. It says it will cut fees on four underperforming funds by October, according to 'paper.
The investment group also tells the paper its funds provide good value overall, and it does not benefit from the admin charges. The maximum rise will be 0.05%, equivalent to 50p per £1,000 invested, it adds.
'Cocktail of dangers' for older homeowners using equity release to help struggling families
Older homeowners who want to pass wealth to their struggling children and grandchildren during the Covid-19 crisis may be sleepwalking into costly equity release plans that will make them financially worse off, The Telegraph reports.
Equity release plans' "cocktail of dangers" include higher interest rates, falling house prices and limited opportunities to discuss any decision with their family, the newspaper says.
John Lamb Financial Solutions director Paula Steele notes a recent "surge in inquiries about equity release as people have been forced to reconsider their funding options".
"Savers have little choice but to look at all their assets to unlock much-needed capital and can no longer exclude what is probably their largest asset, their home," she adds.
Back to Top