How three financial planning firms are tackling Covid-19
'No more face-to-face'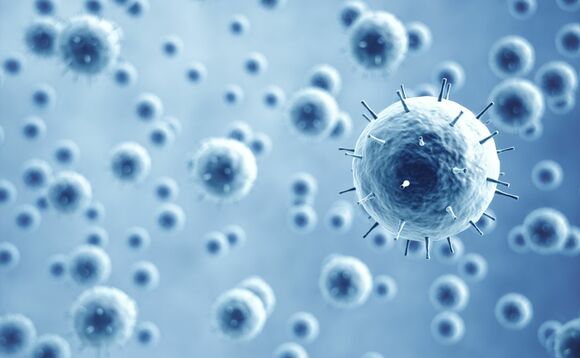 As the impact of coronavirus continues to affect people and businesses around the country, Professional Adviser spoke to three advice professionals about their coronavirus preparations.
Last week coronavirus - proper name Covid-19 - was officially labelled a pandemic by the World Health Organisation, meaning a global outbreak of a disease for which people do not have immunity.
The seven days since have seen markets tumble, with the FTSE 100 experiencing its second worst day since its inception, worse even than the day Lehman Brothers collapsed. Broadcasters and newspapers have been full of back-to-back coronavirus-related updates. While a growing number of countries across the world have grounded flights and placed citizens in 'lockdown', the UK has largely continued operating as normal, instructing its citizens to self-isolate if they have even subtle symptoms and to also wash their hands frequently.
Some business are carrying on largely unaffected while others are telling staff to work from home to keep them away from the virus. PA spoke with three different advisers who each had a slightly different approach to handling the pandemic.
Informed Choice
At Surrey-based Informed Choice, the team has put various plans in place to ensure they can work remotely were the UK to go down into a 'lockdown' situation.
"We've invested in new hardware for the team, with each of our financial planners and paraplanners equipped with laptops," the director of client education and Chartered financial planner Martin Bamford explains. "All of our systems are cloud based, so this flexibility was essential long before coronavirus."
Bamford, who is also CEO of marketing company Bamford Media, says as long as the firm had an internet connection, the team would be able to access all necessary files and systems.
For the foreseeable future, the firm will not be carrying out face-to-face meetings, choosing to reschedule client meetings and offer video or phone calls as an alternative. None of the staff are required to use public transport to get into either of its Cranleigh or Petersfield offices, which reduces staff risk to the virus.
In general, the situation is under constant review, and staff are keeping an eye on the likes of non-essential business travel, like attending meets and conferences.
"We're fortunate as a profitable business with no debt that we can weather a temporary storm like this without too much fuss. It is likely to cause some short-term disruption, and possibly even a longer-term review of how we approach things like travelling to client meetings or business events, but the most important thing right now is keeping our team and clients safe."
Clients of Informed Choice have so far largely remained calm, with only "two or three" getting in touch with the firm, who are typically quite nervous and so "their portfolios are positioned accordingly".
For now, he says, the advice is to stay the course: "While some of the headline figures are worrying, as of this morning, our moderate portfolio is only down 2.4% over the past year, and our cautious portfolio is up 1.41%. We're doing a lot more around client education this week, and for as long as it takes, to reassure nervous investors and keep them calm."
Vision Financial Planning
It is largely business as usual for Nick Lincoln at Hertfordshire-based Values to Vision Financial Planning. None of his clients have been in touch with concerns about the impact of the virus on their portfolios, which he says is "validation" in terms of managing his client behaviours and explaining there will be good and bad times for markets.
Despite his client's relaxed attitudes, the IFA adds he could not "stick my head in the ground and pretend this is not unsettling". Lincoln sent a mass email to his clients, which he rarely does, explaining that he understood their fear, but his advice was to not act and to leave their investments alone.
In terms of his immediate plans for the business, Lincoln has the technology in place to be in touch with clients should the UK enter some sort of lockdown. Logistically, he opines, the advice sector is lucky during times like this because firms do not have thousands or employees to handle and can manage interactions fairly easily.
For now, Lincoln will continue to see clients face-to-face should they want to meet but he admits that could change if advice from the government changes.
"I don't know anything about viruses, and we've just got to trust the government information at the time," he says. "At the moment, I think they'd say to go ahead [with face-to-face meetings]."
Addidi Wealth
Since Anna Sofat's firm Addidi Wealth was bought by Progeny in December, the firm's response to the pandemic is in line with the rest of the group.
The plan is to convert all client meetings to virtual phone calls, working on putting remote working into place and allowing anyone with underlying health conditions to work from home.
Sofat's firm is based in Central London, and she says she has already seen a reluctance among clients to come into the UK's capital. "We're getting in touch with everybody and saying: 'Look, we don't want people coming in, but we'll keep [meetings] in the diary and we'll call you.'"
For Sofat, the advice to clients is to "hold tight" when it comes to their investments: "Now is not the time to come out [of the market]. I suppose markets go up and down [and] this wasn't expected and it's extreme, but for the majority of clients we have long-term strategies in place - we don't have short-term money in the market. When you're investing for five, 10 or 20 years, now is not the time to pull out."
Back to Top