Matt Currie: Backing our SMEs to lead the post-Covid recovery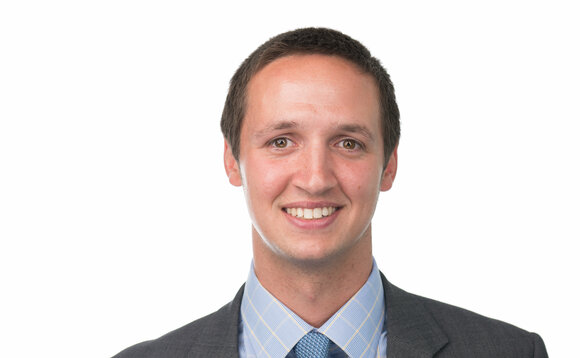 Clients can both help businesses in post-Covid economic recovery and make good returns, writes Martin Currie, who takes a look at the landscape for Venture Capital Trusts and Enterprise Investment Scheme investors
While the UK government is rightly obsessed with reversing the collapse in household consumption by trying to preserve jobs, the jury is still very much out over the likely success of these continuing financial support measures. The here and now is clearly critical but so too is the sustainability of any recovery.
The ongoing rhetoric about infrastructure spending and skills development opportunities are vital but will likely be slow burners. The real heart of all this lies in the urgent need to vastly improve productivity, especially in the regions of the UK. If increasing household consumption and living standards is the target, then vastly improved productivity is the bullseye. But how?
The Covid-19 pandemic has completely altered the dynamics for many businesses. Some, sadly, are unlikely to ever recover from the fall out, but others look set to thrive as they adapt to the challenges the crisis presents. Investors will be keen to try identify which companies fall into each category, and how to best access them from an investment perspective; VCT's and EIS may well have a significant part to play.
The 'risk to capital' criteria that was introduced in recent years naturally prompted pause for thought for some investors. Most notably those who saw these schemes purely as a tax break rather than an opportunity for investment growth.
Undoubtedly, some of the longer standing VCTs will be busy trying to protect their old portfolio legacies, some of which will have been hardest hit by the effects of the pandemic. The newer operators in the VCT & EIS product markets, without such problematic issues to manage, have the opportunity to benefit from what is emerging post-Covid - the hot pursuit of the economy towards tech solutions, digital analysis software, e-commerce and life sciences.
These sectors, once perceived to be at the higher end of the risk spectrum, are now moving towards the higher end of the potential growth curve. Businesses can no longer be fearful of technology, instead they must actively embrace it to become more resilient as to what may lie ahead.
Tony Danker, Confederation of British Industry boss-in-waiting and CEO of not-for-profit 'Be the Business', commented recently that two thirds of businesses have changed their approach to technology in the last three months. Further, he assessed that a 10% increase in productivity in the smallest 75% of all firms could add £130 billion to the economy.
Investors would be wise to carefully consider where they are putting this year's VCT and EIS money. Simply latching on to a particular sector is far too simplistic as not all businesses are structured to achieve success purely by virtue of sector.
However, it is a sensible place to start your own selection and due diligence. Seeking out proven managers, who have the resources and capability to properly assess the best opportunities, and importantly aren't anchored by a portfolio of businesses toiling under the effects of the pandemic, could be a rewarding strategy.
There is no substitute for asking how your client's money will be deployed and what the pipeline of opportunities really looks like. The best product providers will very likely have already developed their pipeline of investee businesses and be well into their own due diligence processes; they should be able to indicate how your client's money is likely to be utilised. There will inevitably be rescue acts underway in some portfolios and investors should treat those situations with caution.
However, without doubt and despite the relative economic carnage, there are great opportunities for those who are prepared to do their homework.
To re-state the intention behind providing tax breaks within VCT and EIS investment - the clear ambition was, and still is, to create employment and growth in the engine room of the economy by providing private investor capital to businesses who might otherwise be restricted via traditional sources.
It almost feels like the perfect storm - contributing to the recovery, which will be led by our SMEs, while also benefitting from the generous tax advantages plus the offer of an attractive route to growth. But researching the market and understanding the relative strengths of each open offer, as well as the different geographical regions they operate in, would serve investors well in a universe that has changed so quickly and dramatically. Diversifying across two or three different products also has merit.
As Mr Danker says: ''There's a realisation now how much SMEs are the backbone of the economy - 60% of private sector employment and even greater outside the South East. If the Chancellor is to proceed with a levelling-up agenda, that's only about public investment, it won't be enough.''
Matt Currie is investment director at Seneca Partners Ltd and manager of the Seneca Growth Capital VCT, the Seneca EIS Portfolio Service and the Seneca IHT Service
More on Tax-efficient Investing
Back to Top