Three things your client may call you about this week ...
Coutts in 'price war'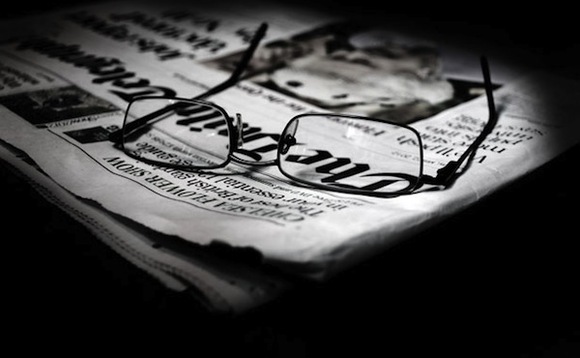 The Telegraph helps people find a pension transfer adviser, Coutts begins a 'price war' and managing savings in a time of crisis - here's our weekly heads-up on the financial stories that may have caught your clients' attention over the weekend...
One's bank is embroiled in a frightfully good price war…
Coutts has begun a price war for wealthy investors, reports The Sunday Times, after lowering the cost of its wealth management service by about half as it seeks to compete with cheaper rivals.
The wealth manager has scrapped its 1% implementation fee, and reduced its initial advice fee from a flat £3,000 to £2,400 - and customers can now pay a one-off £6,000 charge for financial planning, including tax, inheritance and pension advice, down from about £12,000.
According to The Sunday Times, the move will be a challenge to big-name rivals such as St James's Place and Chase de Vere, which charge up to 5% and 3% respectively for initial advice — up to £50,000 and £30,000 for a £1 million pot.
Coutts head of wealth management Camilla Stowell tells the 'paper: "We are always looking for ways to simplify many of the processes and requirements to deliver advice and so are now in a position to remove any implementation fee.
"If simply topping up existing plans, clients shouldn't be charged — it doesn't add any value for them and has an unnecessary impact on the outcomes they are seeking to achieve."
How to find an adviser to transfer your pension
A growing number of financial advisers are refusing to advise on defined benefit pension transfers, writes The Telegraph, in this article that tries to help readers avoid scams in a bid to try and take control of their pension pots.
The 'paper's advice includes contacting the Money & Pensions Service for free and impartial guidance, while it urges savers to check an advice firm's credentials on the regulator's register.
It also recommends people stay on "high alert" to warning signs an adviser is pushing them to investing in high-risk schemes post-transfer, as this could be a sign they are dealing with a fraudster.
Your savings in the time of a pandemic
The Covid-19 pandemic has pushed people to consider how they manage their money, but will these changes last? Asks the Financial Times this weekend. The FT's Andrew Hagger writes the change in consumer behaviour prompted by the crisis has been staggering.
With out finances on lockdown, he lists, we became forced savers, as many were unable to spend on holidays, with limited socialising and commuting costs, as well as "fear savers" who limited out spending over concerns about the economic consequences of coronavirus.
Hagger says that, now the economy is opening up, children are back in school and more of us are heading back to the office, our finances are once again at a turning point.
Back to Top