Glasgow IFA to compensate client over SIPP transfer and carbon credit investment
FOS decision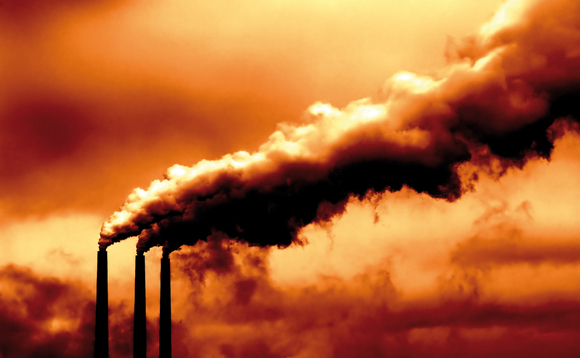 Cowley & Miller Independent Financial Service has been asked to compensate a client following unsuitable advice to transfer a client's pension to a SIPP and invest in unregulated carbon credits.
Mr M, as referred to by the ombudsman, was recommended by the Glasgow-based firm to switch his stakeholder pension to a self-invested personal pension (SIPP) in 2012. He was then told to invest the full amount in carbon credits. The investment subsequently became illiquid.
At the time, the pension report Cowley completed recorded that Mr M was 48-years-old, married, earning around £1,500 per month and had a reasonable knowledge of investments as he had an existing pension plan worth £41,904.
His main needs were to review his existing pension arrangement and to discuss investing in carbon credits. His attitude to risk was described as aggressive.
Following the transfer, Mr M complained to Cowley about the advice he had received and then argued the firm did not provide a full response to his complaint. It was, therefore, referred to the ombudsman.
An adjudicator at the time felt the advice was unsuitable and argued Mr M was not an aggressive investor as he did not have the capacity for loss on what was his only pension provision and there was no evidence he had any investment experience.
They also said that as carbon credits were unregulated, they should not have been promoted to the client as he was a retail customer. The adjudicator said Cowley should have investigated this further before making the recommendation.
Cowley did not agree and argued Mr M signed to confirm he understood the risks associated with investing in carbon credits. It said he was adamant about transferring his pension and making the investment.
Compensate Mr M
As a result, the complaint went back into the hands of the FOS. An ombudsman argued the introducing business was not regulated and could not provide the pension advice for the investment to proceed. Therefore, it was clear that it was Cowley's involvement which allowed the investment to go ahead.
The ombudsman said the firm should have considered Mr M's capacity for loss. She said: "I appreciate that Cowley & Miller has said that Mr M signed to say he understood the risks involved. And that he'd already made a decision to invest in carbon credits using his pension before its involvement. But there's no evidence that Mr M was an insistent client."
As a result, Cowley should put Mr M as closely as possible into the position he would be in had he been given suitable advice. At the time of writing, the FOS website showed six complaints against Cowley, five of which were upheld and four regarding SIPPs.
Professional Adviser has contacted Cowley for comment.
Back to Top