'We want to become an extension of an adviser's business' - Schroders on its six multi-manager portfolios
Launched in July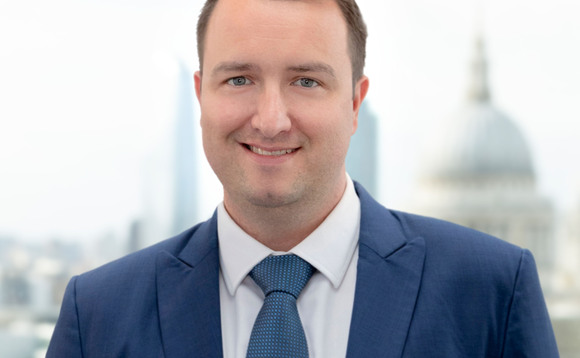 Schroders affiliate Benchmark Capital chief investment officer Alex Funk has said "everything is going to plan" following the launch of six multi-manager portfolios earlier this summer.
In July, Schroders Investment Management launched the suite of six multi-manager products, Schroder Portfolios, headed up by Funk. The funds intend to provide investors with the "benefit of a model portfolio with the efficiencies of a unitised fund".
However, Funk (pictured) says there is a greater aim for the investment manager, which already has several funds available to advisers and investors: "The real reason we launched these [funds] is because we want to effectively become an extension of a financial planner's business.
"We just felt there was a gap in the market in terms of advisers that like to use a model portfolio but want the backing of one of the large fund managers in the UK. Schroders doesn't really offer a model portfolio service in a unitised structure, so [the new funds] really fills that gap."
Sign up to PA's 2020 Multi-Asset Masterclass
He also says that everything is going as planned, despite the coronavirus pandemic and market uncertainty. Funk says his firm launched the funds in "arguably one of the [financially] better times" of the pandemic.
"The conversation to delay the launch went around a lot [during coronavirus]. But as we know these portfolios are not designed to solve investors needs in three or six months or 12 months. So, we didn't want to delay it any further. We're happy to maintain the position we're in," he continues.
According to Funk, Schroders policy centres around long-term strategic asset management, and because they includ diversification within the funds, the financial impacts of Covid-19 in 2020 should not impose a threat to their investors.
In addition, Funk says he knew most advisers would have a five-year outlook with clients investing in these funds, and so it was not a major concern to launch them earlier this year. "This is a solution, this is not a product," he adds. "This is looking to get clients to their investment goals."
Funk will be speaking at PA's sister publication Multi-Asset Review's Multi-Asset Masterclass next week (7-8 September). To find out more or sign up, please click here.
Back to Top