Three things your client may call you about this week ...
Articles from The Times and FT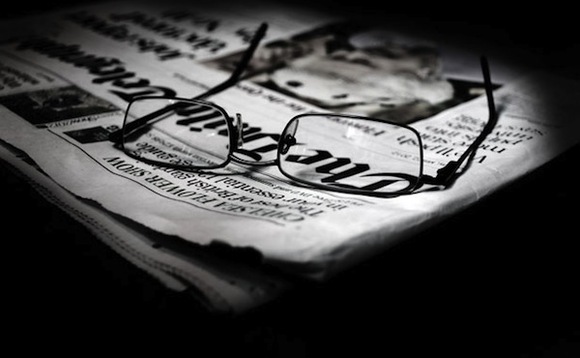 Pension superfunds, Link Financial Solutions and advisers "fleeing" the pension transfer market - here's our weekly heads-up on the financial stories that may have caught your clients' attention over the weekend...
Advisers flee pensions transfer market, stranding savers who want to cash in
Advisers are "fleeing" the defined benefit (DB) transfer market, reports The Telegraph, citing Quilter Financial Planning's recent exit, as well as Tideway's, which PA first revealed two weeks ago.
The Telegraph quotes data from XPS Pensions Group that says there was a 60% increase in transfer activity in June compared to the previous month of May, suggesting people are increasingly interested in transferring their pots but may find it harder to get a trustworthy financial advser.
"It will become harder to get advice at a time when people need it," XPS's Mark Barlow tells the newspaper.
Will superfunds come to the rescue of UK pensions?
This article in the Financial Times looks at the pros and cons of so-called pension superfunds, which are set to see defined benefit schemes consolidate together into larger schemes. Unlike traditional defined benefit schemes they will not have a single employer responsible for their funding and instead will have a capital buffer to make sure promises to savers are kept.
Jane Kola, partner at Arc Pensions Law, tells the FT: "What moving to a superfund should offer members is greater long-term financial stability for the scheme so that over time it can become fully funded with a reduced risk of failure."
However, Sackers partner Claire van Rees says they would be a less secure option for savers than a buyout with an insurer, although may provide more security than the original scheme.
Two Scandals and a £2.7m payday: bosses at heart of Woodford affair (paywall)
Two of the directors of Link Fund Solutions, the company responsible for the Woodford Equity Income Fund, which was last year famously suspended and is being wound up, took home around £2.7m in the run up to the fund's suspension, writes The Times.
The 'paper also points to two other "scandals" Link was involved in, which resulted in the company paying out almost £100m in compensation and fines. According to The Times, Link was "technically" the manager of the Woodford fund, despite Neil Woodford was the face of the fund who decided where money was invested.
The article makes reference Arch Cru scandal when investors lost around £250m after being misled about the risk and liquidity of the fund, of which Link was involved.
Link declined to comment, the newspaper said.
Back to Top