Three things your client may call you about this week ...
The Telegraph and The Sunday Times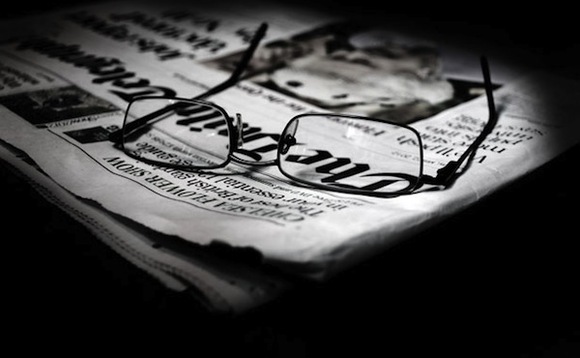 The cost of drawdown, potential IHT changes and fund payouts 'slashed' - here's our weekly heads-up on the financial stories that may have caught your clients' attention over the weekend...
Drawdown pensioners could save £12,300 by switching provider as many face extortionate fees
Pensioners may be sleepwalking into paying excessive fees when they could save tens of thousands of pounds by switching their drawdown provider, writes The Telegraph.
Complex charging structures make it difficult for savers to work out how much they have paid in fees or to compare costs between companies, which leaves many unclear on how they could cut costs.
A report by consumer group Which? finds that investing £250,000 through the most expensive drawdown option with Aegon would cost more than £47,000 in charges over 20 years. Customers would pay £12,300 more than with the cheapest alternative.
Jenny Ross of Which? says: "The industry is still making it extremely difficult for savers to find and compare pension drawdown charges, which over time can make a startling difference to the size of your retirement pot."
She calls for the regulator to introduce a cap on pension drawdown charges and require providers to be more transparent.
Inheritance Tax UK: Are changes ahead?
The economic downturn brought about by the coronavirus crisis has triggered speculation that the government could lift Inheritance Tax (IHT) to meet the nation's debt burden, The Express reports.
The pandemic is expected to create a blow to Britain's economy of a scale not seen since World War Two, says the 'paper and, while Chancellor Rishi Sunak has not specified exactly how the government's support measure will be financed, there is speculation that changes to a number of taxes are ahead.
Haines Watts partner Jonathan Scott tells The Express that government plans to simplify IHT may be put on hold due to the pandemic.
"In recent years, there have been lots of think tanks saying that IHT is 'unfit' for modern society and should be scrapped. However, the Government will be looking to cover the cost of all financial support it has been handing out," he opines. "Following WWII, IHT was raised to 80 percent to help tackle public debt."
£50bn fund that slashed payouts as markets soared
Savers in the £50bn Prufund, a collection of investments run by M&G, have seen thousands of pounds slashed from their investments despite being told that it would protect them from market shocks. The fund slashed predicted payouts by up to 40% while share prices boomed and is now heavily cutting back the fund's value as the market dips, The Sunday Times reports.
Cuts ranged from 2% to 13% on many of the funds, with even the cautious model taking an 8.5% reduction, according to the 'paper.
A spokesperson for Prufund tells the newspaper the unit price adjustments were triggered by the underlying value of the investments falling to a certain level below the normal price: "The last time we made adjustments in between normal review dates was in October 2008 during the global financial crisis.
"We cannot predict whether there will be any further cuts, although this week we have announced upward price adjustments on seven funds. The expected growth rates are based upon long-term expectations of the returns for the funds, rather than on a short-term view of actual performance or whether we are in a bull or a bear market."
Back to Top