Three things your client may call you about this week ...
People turning to annuities?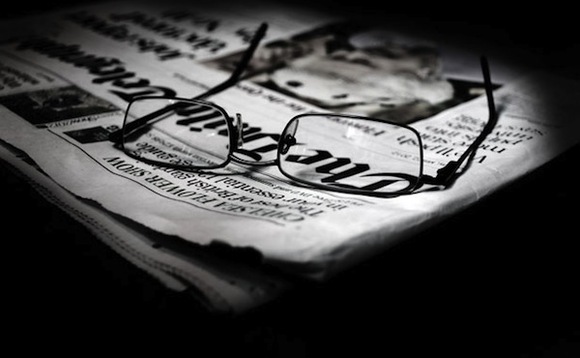 The potential return of annuities, the pension gender gap and probate tips - here's our weekly heads-up on the financial stories that may have caught your clients' attention over the weekend...
Ripped-up pension plans push retirees towards low-paying annuities
Half of Britons saving for retirement will no longer be able to afford their plans as the coronavirus market crash and economic lockdown have left them with a "black hole" in their pension pots, The Telegraph reports.
According to Fidelity, almost two thirds of savers who planned to stop work in the next five years saw their savings drop off this year.
As many face the prospect of a poorer lifestyle in their later years than they envisaged, people are turning to fixed-term annuities.
Fidelity's Maike Currie tells the newspaper: "Pension pots that have taken decades to build may have suffered, leaving those near retirement assessing their options for bridging the gap."
Probate: 10 things you should know
Sorting out the financial affairs of a loved one has always been difficult, writes the Financial Times, but it has become even tougher in lockdown.

Here, the newspaper tells readers 10 things they should do in order to better navigate the probate system (in England and Wales). Among other things it says one should get multiple death certificates, negotiate legal fees and prepare for delays.
On that last point, Hunters Law associate Vanina Wittenburg says: "During lockdown, the probate service has only received half of the applications it would normally have seen. The expectation is that there will be a huge influx of applications later in the year."
Women's pensions fell three times more than men's during the pandemic
Another one from The Telegraph, which says the size of women's pension pots has fallen by three times as much as men's during the pandemic, pushing the existing gender pension gap wider, according to industry data.
Pensions advice provider Profile Pensions found women's defined contribution pension pots shrank 17.5% on average during the pandemic, compared with just 5.7% for men.
Michelle Gribbin of Profile Pensions tells the 'paper: "The historical gap of 35% has increased to 43% since the crisis took hold at the beginning of March. While it's true that everyone's pensions are taking a hit at the moment, women are faring much worse."
In many cases, women's pension pots have declined because they are invested in the wrong fund, perhaps neglected, or forgotten about as women take time out of their careers to care for children, the article says.
The main reason for the disparity is that women tend to be in pensions that are unsuitable for them for various reasons. This includes the level of risk they are taking given their proximity to retirement, it reports.
Back to Top