Three things your client may call you about this week ...
£268m in writedowns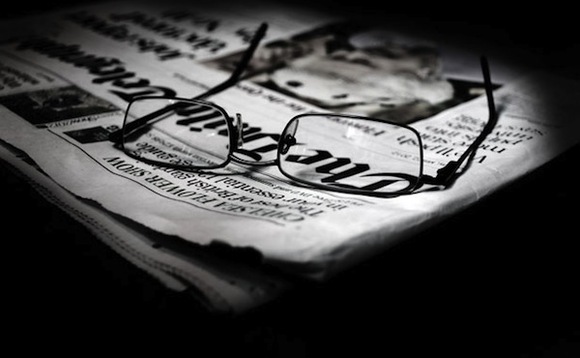 Woodford hangovers, retirement planning and coronavirus scammers - here's our weekly heads-up on the financial stories that may have caught your clients' attention over the weekend..
Schroder UK writedown: The £268m Woodford hangover
Investors in the trust formerly run by Neil Woodford have suffered £268 million of writedowns and are still sitting on huge amounts of unquoted stocks, The Sunday Times reports.
The new managers of the Woodford Patient Capital Trust, now renamed Schroder UK Public Private after Schroders took it over last year, were forced to stomach writedowns of £268.3 million on 11 unquoted stocks in the portfolio, according to analysis.
The level of unquoted stocks still accounts for 76.1% of the portfolio's value and could rise further.
Winterflood Securities stockbroker Simon Elliott said: "Schroder UK Public Private remains a work in progress; however, we are encouraged by positive signs. The original vision was a very exciting one: to provide capital on a very long-term basis to invest in risky, but potentially rewarding businesses.
"People should remember that you tend to find out which companies won't work out much sooner than those that will prove a success."
Retirement planning: Why your state pension may be especially useful in coronavirus crisis
Uncertainty caused by the coronavirus has made the state pension an especially important part of retirement plans, according to this piece in The Express.
The newspaper speaks to Legal & General retirement income managing director Emma Byron, who suggests some measures people approaching retirement could take to achieve a reliable source of retirement income.
Byron says during times of unexpected market shifts, the importance of having some base-level of income is reinforced.
"Suddenly not being able to rely on specific income strategies, such as your investments or property, can cause anxiety, so it is sensible to seek income streams that provide some financial security," she explains.
"Your state pension or defined benefit scheme for example, are reliable sources of income you can turn to in times of market turmoil."
Scammers flout lockdown rules to steal cash from the vulnerable
Scammers have resorted to old school tricks in a bid to steal from the vulnerable during lockdown, according to The Telegraph.
The 'papers says experts have found an increase in fraudsters writing letters or cold calling people since the outbreak began, taking advantage of the disconnect between the vulnerable and their families.
In one case, The Telegraph cites Suffolk Trading Standards, which says scammers had claimed to be from the Coronavirus Charity Fund and were looking to raise funds in a bid to beat the virus. In another example, a former police officer, whose elderly father has been defrauded three times before, explains why she is terrified he will fall victim to a fourth scam before the lockdown is over.
Back to Top