Kent advice firm argued Ombudsman used '2019 standards' after losing 2008 DB transfer case
Less than 25% of total pension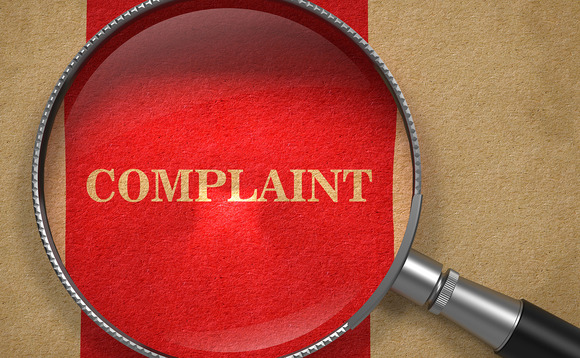 A complaint relating to defined benefit (DB) transfer advice given more than 10 years ago has been upheld by the Financial Ombudsman Service (FOS).
The complaint was made against Maidstone-based advice firm Buryfield Grange after the complainant, anonymously called Mr H, had been referred to by another firm for advice about his pension benefits. Buryfield worried the FOS was applying "2019 advice standards" to a 2008 transfer case.
In 2008, when the advice was given, Mr H completed a questionnaire that showed he earned £27,000 and had no pension scheme from his current employer. He was separated from his wife, had no dependent children and wanted to break ties with his old employer and move all his funds to an individual pension plan.
The questionnaire also noted he left his previous employer on good terms and had no reason to question the security of the company nor the manner in which the pension was being administered.
The benefits being discussed with the Buryfield Grange adviser made up less than 25% of his potential pension, and while Mr H had a small amount of savings away from his pension and his investment knowledge limited, the firm felt it was apparent he was willing to accept some risk.
Articles in the press
Buryfield Grange produced an analysis report that set out a transfer value of £33,911. It also provided an explanation of the benefits available under the scheme including a total pension payable of £5,911 at age 65. An estimate of benefits payable at normal retirement date was made for a pension of a £13,821. The estimated annual investment return required to match the benefits was 8.7%.
A pension checker report was also sent to Mr H that included a number of agreed objectives including that he wanted to break ties with the former employer and move his funds to an individual plan under his control.
Buryfield Grange recommended Mr H make the transfer. He has since transferred the personal pension on two more occasions.
After reading a number of articles on pension transfers in the press, Mr H felt he should not have been advised to transfer his pension. Buryfield Grange rejected Mr H's complaint, arguing, among other things, the pension in question was less than 25% of his overall pension provision and that he had an "aggressive" attitude to risk. The firm also said the advice was appropriate due to his desire to transfer away from his former employer.
A FOS adjudicator then looked at Mr H's case. She said the advice should not have been to transfer, mainly because the required investment return of 8.7% was too high and carried significant risk. Additionally, she said she did not accept Mr H wanted to break all ties with his former employer as he said he had left on good terms.
Buryfield again pushed back. It feared 2019 advice standards were being applied to advice given in 2008 and again made reference to Mr H wanting to combine his pots into one, his "adventurous" attitude to risk and the pot in question being less than 25% of his overall pension wealth.
A second ombudsman then looked at the case and, for the same reasons, agreed with the initial adjudicator. They also mentioned it had not been made clear how Mr H had an "adventurous" attitude to risk.
To Buryfield's point about 2019 advice standards, the FOS pointed out in 2008 advisers were required to comply with Conduct of Business Sourcebook (COBS) rules set out in the regulator's handbook, which included requirements to know their client and to give suitable advice.
Additionally, the FOS pointed out because this was a transfer from a DB scheme there were additional rules to follow. Specifically, COBS 19.1.6 G that stated when advising a retail client who is, or is eligible to be, a member of a DB scheme whether to transfer or opt-out, a firm should start by assuming that a transfer or opt-out will not be suitable. A firm should only then consider a transfer or opt-out to be suitable if it can clearly demonstrate that the transfer or opt-out is in the client's best interests. The ombudsman felt the transfer was not in Mr H's best interest.
In conclusion, the ombudsman dismissed Buryfield's argument it was applying 2019 standards to the case and said that the firm should, as far as possible, put Mr H back into the position he would be in had he not transferred his pension.
PA was unable to reach Buryfield Grange for comment.
Back to Top