Google blocks scam coronavirus investment ads - Three things your clients may call you about this week...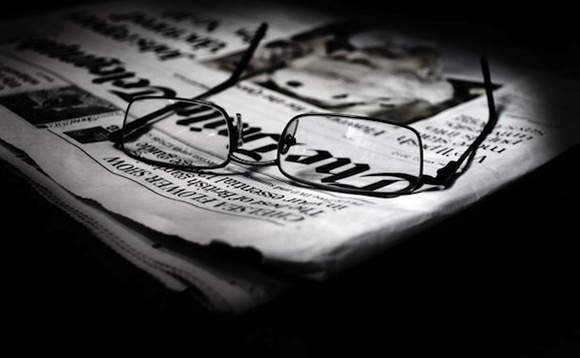 Rogue bond site tells investors they can 'beat coronavirus' as Google bans ads cashing in on crisis

Fraudsters and scammers trying to cash in on coronavirus panic include some investment firms trying to push high-risk bonds to worried investors, The Daily Telegraph reports.
Google has blocked hundreds of thousands of adverts seeking to cash in on uncertainty brought about by the global pandemic, taking advantage of panicked consumers and investors looking to flee falling stocks.
Bond analyst Mark Taber, who tracks Google ads in search for dubious bonds and high-risk investments, says this week was the worst he has seen for scammers.
"There will be a lot of vulnerable people looking for a safe home for their money at the moment with everything that's going on," he says. "I've seen more new cases popping up on Google this week than any other.
"Older people aren't going to be able to get access to people to help them at the moment."
Pension freedom flaws laid bare
Retired people who took advantage of pension freedoms have been hit hard by the coronavirus turmoil after years of being encouraged to take more risk with their funds, with one such saver witnessing the value of his portfolio plunge by about 40%, The Sunday Times reports this weekend.
Typically, those approaching retirement take less risk with their pensions, but according to the paper, the average drawdown pension pot has about 32% of its value invested in shares compared with 26% five years ago. Exposure to bonds, meanwhile, has reduced from 66.5% to 46.9%. This means savers have been more vulnerable to the market turmoil in the past month.
Interactive Investor head of personal finance Moira O'Neil tells the paper: "Our money now has to work harder for longer, so the days of de-risking 10 to 15 years ahead of retirement won't be right for many of us."
Martin Lewis: Insight as man, 61 sees pension value drop by £30k amid coronavirus crisis
In a bid to help consumers among the coronavrius pandemic, Money Saving Expert's Martin Lewis offered his insight to those concerned about how crisis will affect them financially, in this Daily Express article. Many investors have started to panic about their savings, unsure what to do with them as values decrease.
In a one-off episode of his money show, Lewis spoke to one caller who said his pension savings had reduced in value by £30,000. The caller worriedly asked what to do next.
In response, Lewis said: "I think, what you have to remember, is there are only two prices that count when it comes to shares - which is what your pension is, it's an investment." He went on to explain that the two prices he referred to were "the price you buy them at, and the price you sell them at".
Back to Top