December concludes turbulent year for DB transfer values
Roughly 1% eligible consumers transferring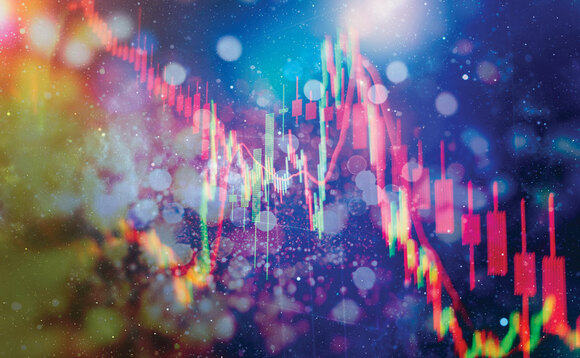 Pension transfer values fell in December, while the number of individuals taking a transfer value from schemes rose, according to XPS Pension Group.
December 2019 marked the fourth month in a row that saw the firm's Transfer Value Index (TVI) fell while in tandem more individuals took their transfer value from schemes administered by XPS Pensions Group.
XPS's TVI fell from £241,700 at the end of November to £238,800 at the end of December, a decrease of more than 1% driven by increases in gilt yields over the month.
The index ended the year 9% below its peak of £260,400 on 3 September 2019. It started the year on 1 January at £235,200 and ended at £238,800 on 31 December, meaning transfer values effectively finished 2019 where they started and are only just above the lowest level seen in 2019.
Meanwhile the firm's Transfer Watch, which monitors how market developments have affected transfer values for an example member, as well as how many members are choosing to transfer from schemes it administers, recorded an increase in the number of transfers completed in December to an annual equivalent of 0.91% of eligible members, up from 0.81% in November.
According to XPS, this means that over the course of 2019 0.96% of eligible members transferred out of pension schemes administered by XPS, remaining broadly at the 1% level seen in recent months but representing a significant fall from previous years.
XPS Pensions Group partner Mark Barlow described 2019 as "a turbulent year for transfer values".
He explained: "Throughout 2019 Brexit dictated the direction of travel for the TVI as confidence in the UK government fluctuated, impacting gilt yields.
"The index hit its lowest value of 2019 (£232,100) on 17 January, shortly after Theresa May's withdrawal agreement was voted down in the largest House of Commons defeat for the government in 100 years. It remained low for some time until, on 21 March, the EU agreed to delay Brexit, resulting in the biggest rise of the year for the index (2.9% over two days)."
He continued: "The political uncertainty over the summer led to lots of volatility as gilt yields fell, with the index hitting its highest value ever on 3 September (£260,400). The day after, a bill to block a no-deal Brexit passed its first vote in the House of Commons, prompting a rise in gilt yields and the following two days saw the biggest fall of the year in the transfer value index (-4.6%). This volatility shows no signs of abating with Britain due to leave the EU on 31 January."
Back to Top