Another P2P platform closes and pension gender gaps - Three things your clients may call you about this week …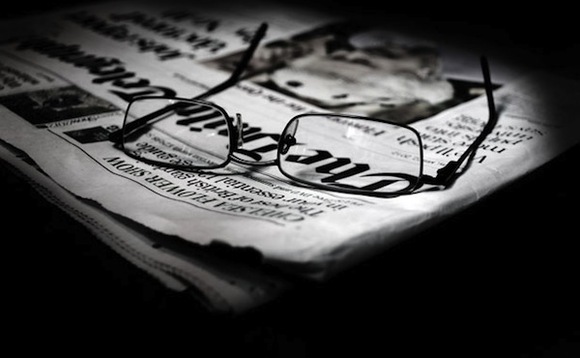 While a man retires with a £315,000 pension, a woman makes do with barely half that pot
Male pensioners enjoy retirement incomes around double that of women the same age, reports The Sunday Times.
According to data from the Office for National Statistics, men aged 65 to 69 have a median £315,300 saved in their work pensions, compared with £157,900 for women the same age. For 70 to 74-year-olds, men typically have £220,900 saved, while women have to make do with £100,700. Aged 75-plus, the average figures are £135,600 versus £70,300.
By contrast, the gender pay gap for full-time employees is 8.9%, and the gender pay gap across all employees is 17.3%. Fidelity associate director of personal investing tells The Sunday Times: "These figures are particularly concerning when you take into account the fact that women are likely to need their savings to last longer and may be subject to career gaps."
MoneyThing peer-to-peer platform closes its doors with 44pc of loans in default
Peer-to-peer (P2P) lending platform MoneyThing is the latest provider to close, The Daily Telegraph reports. The UK platform had £20.3m outstanding debt at the time of closure, about £9m of which is considered in default - equivalent to 44% of its loan book.
MoneyThing, which allowed individuals to invest in business and property development loans, blamed difficult economic conditions and a lack of confidence from investors on its closure.
The company told its customers in a statement: "Having spoken with a number of our lenders in recent weeks, it is clear that while the vast majority remain confident in MoneyThing as a platform, most also expect to reduce their investments across peer-to-peer or to continue to lend at a much lower level.
"We cannot be certain that we can fund new loans with the current low level of lender confidence. As a result, it has become increasingly difficult for us to compete and we expect those market conditions to continue."
The lender did not blame the Financial Conduct Authority's new regulations on the P2P sector, to come into force today (Monday 9 December), on the shutdown.
McDonnell furious as Labour WASPI women pledge torn apart on BBC
The state pension age change for women sparked a heated clash on the BBC's Andrew Marr show on Sunday morning, as Labour's John McDonnell was quizzed on the party's vow to 1950s women, says this Daily Express article.
The Labour Party has made a promise to compensate women born in the 50s who argue they did not have enough time to adjust to state pension age changes. The party has pledged to compensate 3.8million women with £58bn, but how it would be funded is unclear.
According to the Express, Marr questioned McDonnell on the funding that has been promised, asking where the money is going to come from. In response, McDonnell said: "In the normal way when a government has to meet a historic injustice we will have to identify that funding. Either from what headroom we will inherit. Or we will borrow."
Back to Top