Neil Birrell: Keep your eye on the horizon - if you can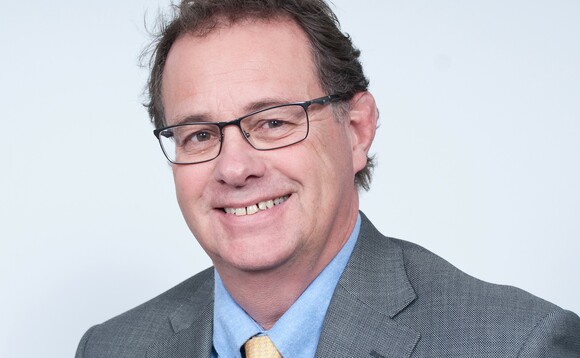 Neil Birrell considers the problem of focusing on the long term while considering the short term.
At the moment it is very easy to get drawn into focusing on the very short-term propects for economies and markets. There is so much information to consider and not much else to do other than just that.
Firstly, the daily data of the number of new cases of the Covid-19 virus and the number of deaths that are resulting from it make improving, but grim, reading. Aside from the human tragedy of the scale of the problem unfolding in places such as Brazil, it is fears of a second spike in the virus in important economies; the US and Eurozone, being the two key ones, that are the worry. It is difficult to know what to think about China, given the reliability of the data that we see.
The output of economic data is relentless. However, it is quite easy to be discerning when choosing what to look at and think about. Anything that is out of date can be ignored, that includes the previous month's GDP figures, as everything is moving so fast.
Current or forward looking indicators are much more important. These include employment data, or jobless claims, Purchasing Managers Indices, consumer sentiment surveys and, crucially, comments from chief executives on the prospects for their businesses. The issue for the active investor is that these are daily occurrences and there are a lot of them, making it too easy to get caught up in the short-term noise.
I am firmly of the view that being a long-term investor is the right approach to adopt and that is what you should base your core decisions on. However, with markets behaving as they are it is very easy to get drawn into making decisions on a short-term view and that can be very beneficial.
Headline equity indices are moving 2%, 3% even 5%; that is in a day, not in a week or a month or a year. Within markets, share prices of individual companies are moving multiples of that, which can provide opportunities to buy attractive long-term assets at distressed prices - the benefit of being an active investor. Equally, it can be painful if the investment is experiencing fundamental problems.
It is all too easy to get distracted from focussing on the long term, because there is plenty to worry about. The IMF has become more pessimistic in its view of how deep the recession will be and less optimistic of how strong the recovery will be next year, meaning that by the end of next year the world economy will be smaller to the extent of US$12.5 trillion.
That has real and significant implications for jobs, wages, consumption and corporate profits. It also means that central bank policy will continue to be loose and that governments will continue to provide support to their economies, which in turn means that debt levels will get higher and it is unlikely that there will be any inflation to help reduce that debt burden.
This is not such a rosy picture as the short-term numbers are painting and what has been driving the risk-on attitude of investors over the past few weeks. It probably means that bond markets will remain robust, even though the returns are not exciting and there are risks, particularly in high yield corporate bonds, if default rates pick up.
In my view, there is a clear risk to market levels and it is important not to own market indices, but to own companies where you have confidence in their long-term prospects, because the outlook is not good for all of them.
Strong balance sheets, good products or services, pricing power, large or growing addressable markets and good management teams are the order of the day. Companies with those traits are capable of growing in contracting economic conditions and flourishing in expanding economic conditions.
I will not find it possible to avoid the short-term data announcements or even react to them but structuring portfolios for the long term is the key to producing good performance.
Neil Birrell is chief investment officer and manager of the Premier Diversified fund range at Premier Miton Investors
Back to Top