Neil Birrell: It's time to buy the UK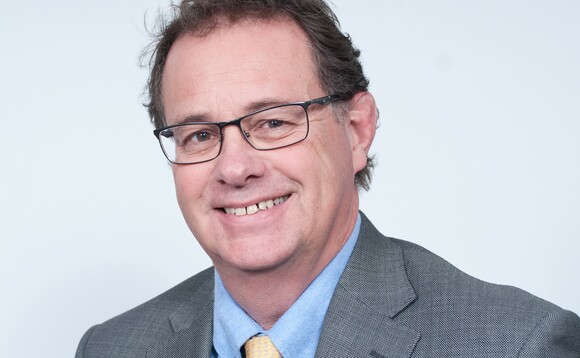 As the UK nears election day, Neil Birrell believes it is time for investors to look at what he believes is an undervalued UK equities sector...
My last column for Professional Adviser was titled 'What assets would a Martian fund manager buy in their Earth allocation?' which inevitably meant I got a barrage of text messages asking what planet I was from.
It concluded that equities were the place to be and indeed, it appears that the Martians did buy equities. Markets continued their upward move, getting to, or close to, new all-time highs and bonds fell (although they have since rallied). There was also evidence of money flowing into equity funds, so it was demand driven - a healthy reason for prices rising.
The question then moves to just which equity market you should buy? At Premier Miton Investors I manage a range of multi-asset funds (the Diversified funds) with the support of a team of specialists across various asset classes and we regularly debate the merits of each asset class and their constituent parts and regions.
Inevitably the UK has been the topic of the greatest debate since the middle of 2016. Yes, it's nearly three and a half years since the referendum on the UK's membership of the EU. There can be little doubt the UK economy has not been as strong as it would have been if the result had gone the other way.
UK domestic company share prices have suffered as a result, meaning that the FTSE All-Share Index has underperformed the global equivalent, even though larger internationally orientated companies have done better, partly because sterling has fallen.
Back in March of this year we launched three new Diversified funds with differing risk profiles and at that time reduced our UK equity exposure in favour of global non-UK equity exposure. It was the right call, since 1 March (up to the time of writing) the UK has underperformed by some 7%.
We are now of the view, however, that it is time to reverse that decision and put more money to work in the UK equity market. In the Premier Diversified Growth Fund we have increased our target weighting to UK equities from 20% to 23%, with the other funds in the range having the same relative size increase.
There are a number of reasons for this shift. It is not possible to ignore the upcoming general election and whatever may follow with Brexit. While we do not want to predict election results or invest on the back of that, it does seem that the chances of a stock market friendly outcome are improving (for now).
One thing that should come about is that, one way or another, the uncertainty that has been overhanging the markets should reduce and investors will like that. The UK economy has been under pressure, but has performed better than worst expectations; the labour market is strong, wage growth is supportive, the consumer is in not too bad a shape, and the Bank of England does have some limited capacity to cut interest rates if necessary.
Very importantly, the UK equity market looks good value in absolute terms, by international comparison and the current yield of 4.7% looks attractive relative to the yield on 10 year gilts of 0.7%. Within the market we can find many good, quality companies with businesses that are performing well and whose share prices do not reflect the outlook.
We are not alone in this view: there has been a pick-up in buying of ETFs in the UK and a significant increase in M&A activity with bids for a number of companies across a range of industries including car auction company BCA, Just Eat, Greene King, Merlin Entertainment, Entertainment One, Telford Homes, Dairy Crest, Cobham, Sophos and Consort Medical.
There is still plenty to worry about and it is not time to go "maximum bull" on UK assets, but it is time, in the view of the team running the Diversified funds, to increase exposure. We will stay diversified and mindful of risks to asset prices, we maintain put options on the S&P 500 Index as hedges against equity market risk and a range of investments that are lowly correlated to equity markets.
We still cannot get excited about bonds, with the exception of US Treasuries which at least offer a yield somewhere near the inflation rate. We will await the outcome of the election before reviewing our position again, but it feels like the clouds are lifting.
Neil Birrell is chief investment officer at Premier Miton Investors
Back to Top