Laura Suter: Why the LISA needs some TLC
And more competition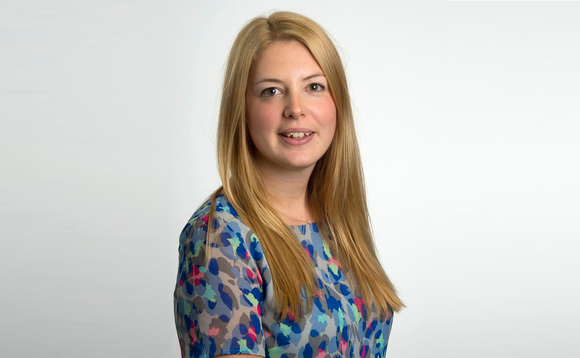 In a few weeks' time the Lifetime ISA will be the only option for first-time buyers, writes Laura Suter, who thinks the tax wrapper needs some TLC ...
The deadline for applying for the Help to Buy ISA is the end of the month, and then it joins the financial scrapheap of products no longer sold, nestling alongside child trust funds and PEPs.
The Lifetime ISA has had its haters since launch, but the truth is that it has been pretty popular with savers, and for some it will offer a better option. But it was rushed out, and that means there are problems with it that still have not been fixed.
From when George Osborne whipped this particular rabbit out of his hat to its actual launch was just a year, which is a short period for providers and Government to scramble together a product.
Unfortunately, the Government has been slightly distracted by Brexit since then, and any problems with the product at launch have yet to be fixed. Now it is the only option for first-time buyers to access the lucrative 25% Government boost to their deposit savings, it is high time the problems with it were fixed - or at the very least publicised better in order to stop people being scuppered at the last minute.
So what are the big issues? The first is that opening an account does not actually class it as open. If you open an account but don not pay anything in, then it is not classed as open to HM Revenue & Customs (HMRC).
This is particularly problematic for those that leave it down to the wire to open a LISA before their 40th birthday. If they open the account, and then dust off their hands off thinking 'job done' (and fail to actually pay anything in) then it could be shut by HMRC. And if that happens after your 40th birthday you have lost the chance forever.
The same is true for having to actually fund an account - even with £1 - in the same tax year as you open it. If you do not, HMRC say it must be shut, and you have to start all over again.
A trickier trap is that while you can open two Lifetime ISAs in the same tax year, you can only pay into one. If you pay money into two then one will be shut.
But crucially, the first one you actually pay money into will remain open, and the second will be shut - regardless of how much money you have in each. So you could have paid £10 into the first Lifetime ISA and £3,990 into the second, but the second one will still be closed.
This is particularly problematic if someone is transferring their LISA. In doing so they may open two LISAs in the same tax year - so far no problem. Assuming they have already made a payment into their initial ISA in this tax year they need to tread carefully.
They need to make sure their full transfer from the first LISA to the second is their first payment into the second LISA. If you got all gung-ho and decided to start paying money into that second ISA before the transfer is carried out, you would end up paying into two in the same tax year, and that second LISA would be closed - even if it has the bulk of your money in it.
We also need more competition. We have already seen the effect of more providers in the cash LISA market. When Skipton launched the first cash option it paid just 0.5% interest in the knowledge that there were no other options for savers. Now we have got four providers - still hardly stiff competition - the rate has risen to 1.4%, almost the same as the highest easy-access cash account.
With more competition comes more publicity and marketing around the LISA, further boosting awareness of any potential pitfalls too.
Laura Suter is a personal finance analyst at AJ Bell
Back to Top