FOS partially upholds ongoing advice complaint against TenetConnect
Pension switch glitch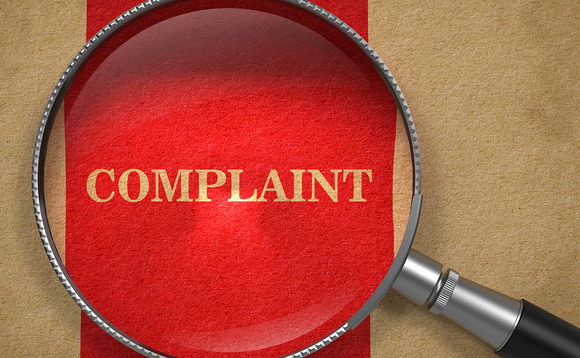 The Financial Ombudsman has partially upheld a complaint against TenetConnect from the family of a former client, who had argued they had been made to pay unnecessary ongoing advice charges because of a pension switch.
The complaint stems from an anonymous client, Mr Y, who was advised to switch their pension in 2013. The adviser, of Darlington Naley Taylor & Associates, was an appointed representative of TenetConnect.
Mr Y was advised to switch his existing pension plan of £78,000 into a new plan that would result in lower ongoing charges (a decline of 1.05% to 0.7%).
In 2019, the client expressed their dissatisfaction at a lack of service and advice since the pension switch. TenetConnect accepted a poor level of service had been offered and paid him £500 in compensation.
Matters did not end there, however, and Mr Y made a further complaint, instructing the plan provider to stop paying an ongoing fee to the adviser business he had worked with in 2013. In particular, Mr Y complained he had not received any service or advice in exchange for ongoing fees.
He also alleged that his handwriting had been forged on documents dated between 2015 and 2016, and that TenetConnect had breached his rights under the Financial Conduct Authority's principles and rules around the fair treatment of disabled customers.
Each of these claims was denied with the exception of ongoing service or advice not being offered. To remedy this, a refund of 0.25%, around one-third of the ongoing adviser fee was deducted from the plan during this period.
A resolution was not reached, and this was referred to the ombudsman.
The value of advice, and how ongoing charges are justified, has come under increasing pressure in recent months. In December 2020, the FCA found that consumers had little recourse to assess if they were properly receiving value for money when it came to the advice they were paying for.
In the ombudsman's ruling, it found the pension switch made was suitable for Mr Y - who has since passed away - and that the client had in fact benefited from a lower fee.
"In making this complaint Mr Y said he didn't want to pay ongoing adviser fees," wrote the ombudsman, "but the evidence shows he agreed in July 2013 to pay an ongoing annual adviser fee of 0.25% from his pension plan to TenetConnect in exchange for yearly reviews.
"TenetConnect didn't provide ongoing servicing to Mr Y following the switch contrary to what was agreed. In recognition of this, it's already offered a refund of the 0.25% ongoing annual adviser fees deducted from Mr Y's plan during the period it was responsible less the £500 compensation already paid (by the adviser) plus interest."
The ombudsman also found no other financial loss had been incurred by Mr Y.
As the allegations of forgery are a criminal matter, the ombudsman decided not to investigate these and instead suggested Mr Y's family refer this to the police.
In summary, the FOS wrote: "Complaint handling itself isn't a regulated activity. This means I can't consider the quality of a business's complaint handling. Although, I think it is important to note here that I haven't seen any evidence the actions taken by TenetConnect in response to this complaint amount to harassment or intimidation. Or that TenetConnect treated Mr Y differently because he was disabled or that it breached his rights under the Equality Act 2010."
Tenet declined to comment further.
Back to Top