Three things your client may call you about this week ...
Equity release 'sales blitx'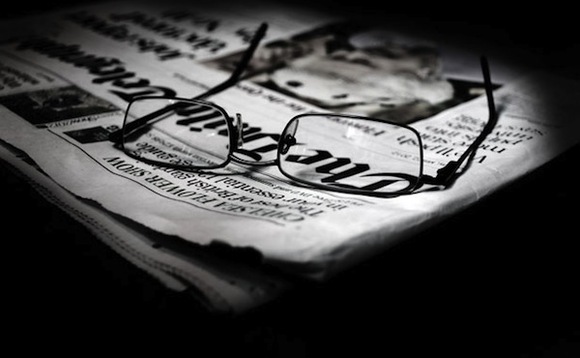 Equity release 'sales blitz', excessive drawdown and unknowledgeable pension savers - here's our weekly heads-up on the financial stories that may have caught your clients' attention over the weekend...
The equity release sales blitz on the elderly (paywall)
The Sunday Times carried out a mystery shopping exercise with the three biggest equity release companies following a surge in people considering making use of the lifetime mortgage product.
The 'paper tried to find out how much a 64-year-old woman would be able to release from her home using calculators on the websites of Sunlife, Key Retirement and Age Partnership. After making inquiries through the companies' websites The Sunday Times received 28 phone calls (sometimes two calls a day from the same company), 28 emails and 14 letters as the firms tried to persuade the 'potential customer' to sign up for a deal.
Continuum IFA Paul Stocks tells the paper: "Equity release seems to be used to encourage spending that is otherwise unaffordable, while being positioned as 'normal', further encouraging debt as a way of life. I certainly feel equity release is promoted more than it should be."
All three providers responded to The Sunday Times's investigation. Sunlife said its advice is impartial and looks at the whole market including alternative options. Age Partnership said prospects often enquire months or years before, and during that time they are provided with regular product updates.
Key Retirement said it made sure customers receive specialist advice before proceeding with equity release and if it's not right for a customer they would be informed.
Four in ten retirees risk emptying their pension by 78 (paywall)
This article in The Telegraph quotes data from the Financial Conduct Authority that it says suggests four-in-ten people could run out of money early into retirement because they are drawing down too much of their nest eggs. The regulator's data says almost half of those aged 55-64 and drawing down their pensions took out 8% or more in the 2019-2020 tax year.
The 'paper quotes Quilter's Ian Browne, who says someone taking 8% a year out of a £100,000 pension would run out of money by aged 78.
The regulator's data also reveals that the number of people who withdrew a whole pot worth £50,000 or more increased in the last year, potentially compounding the problem.
Pension warning as Britons face 'ticking time bomb' when it comes to understanding savings
Another piece on pension knowledge here, but this time emphasising the gap in knowledge in pension saving, with research warning millions are facing a potential crisis as they fail to understand the money they have put aside, according to this Daily Express article.
Research undertaken by PensionBee and Plaid reportedly reveals a lack of engagement with pension saving. While many Britons are saving towards their retirement, there is a lack of understanding of what people are actually putting away.
Almost 60% of pension savers asked were found to not know their current pension balance - potentially leaving them to face financial shortfalls in the future. In addition, 80% of those asked were found to leave their pension behind when they switched jobs.
Back to Top