Commentators welcome timely WPC impact of freedoms inquiry
Fraudsters a 'scourge'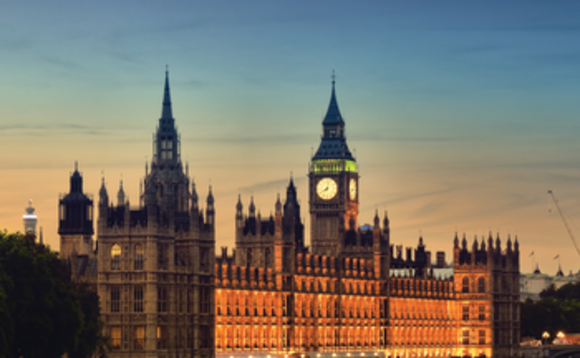 A three-pronged Work and Pensions Committee (WPC) inquiry to review the impact of pension freedoms has been welcomed by the industry as pension savers continue to fall victim to sophisticated scams.
The first phase of the inquiry - announced yesterday (28 July) - will look specifically at how pension freedoms have enabled heightened scam activity.
In the context of the UK's national coronavirus lockdown, the industry has said the timing of the WPC is crucial.
ActionFraud figures in June showed more than 11,000 Covid-19 financial scams costing £5.1m had occurred between February and June, the most common of which were pension-themed.
Pension Scams Industry Group (PSIG) chairwoman Margaret Snowden said it was time for clear government focus.
"I am delighted that at long last, parliament will focus on pension scams, their impact and importantly, how the industry can help protect against devastating loss," she said.
"[PSIG] has fought very hard for a change in the law to help trustees defend against scams and for a change to tax law to prevent the awful tax penalties levied on innocent scams victims.
"Our work has prevented thousands of scams and we are working on how to do more and we look forward to helping the committee in its inquiry."
Royal London head of intermediary development and technical team Clare Moffat called fraudsters a "scourge" and added the WPC's "decision to look at how people can be better protected" was a vital step forward.
"Pension scammers have taken advantage of the flexibilities included in pension freedoms to separate people from their hard-earned pension investments and undermine their long-held retirement plans," she said.
Canada Life technical director Andrew Tully added: "Falling prey to a scam can be devastating, not only for the individual involved but also for their family and friends and, sadly, the Covid-19 pandemic has provided a fertile opportunity for 'lowlifes' to prey on not only the vulnerable but also people who are worried and anxious about both their health and their wealth."
One in ten UK adults have either been a victim or know someone who has fallen victim to a scam since the outbreak of Covid-19, Canada Life figures show.
AJ Bell senior analyst Tom Selby said the "total freedom and choice" over how savers spend their pension pot from age 55 "was always going to make them a prime target for pension scammers."
"It is vital that policymakers and the wider pensions industry continue to monitor scam activity and take action where possible to protect savers," he said.
"Given fraudsters usually, by definition, operate outside of regulatory boundaries, the most effective way to protect people is to arm them with the information they need to avoid falling victim in the first place."
Quilter head of retirement policy Jon Greer the government still had more to do, however.
"The government should also now consider whether the rise of online fraud and impersonation scams also needs to be addressed," he said. "[This] in order to ensure consumers continue to be protected to the highest level possible."
The industry will have until 9 September to provide submissions to the WPC on its call for input, while a further call for evidence is likely in 2021.
Other issues for consideration beyond scams include accessing pensions savings and saving for later life.
Back to Top